Press release
Wales Office Minister welcomes new TV networks: a new era for Welsh community programming
Wales Office Minister David Jones has today [13th December] welcomed  the announcement made by DCMS announcement of 34 new local TV networks…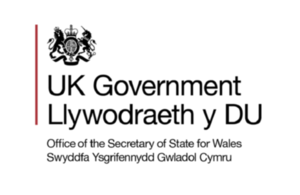 Wales Office Minister David Jones has today [13th December] welcomed  the announcement made by DCMS announcement of 34 new local TV networks, set to be introduced across the United Kingdom, with three earmarked for North and South Wales. 
The networks are to be established following a consultation on local TV led by Ofcom, identifying an appetite for local and community programming in a number of Welsh regions.  DCMS has today announced that Cardiff and Swansea are to be in the first tranche of established networks, with Mold in North Wales in the second.
Mr. Jones said: "I welcome the next stage in the Government's aim to promote a strong local media industry and this is a key priority for us: to ensure  that the demand for  local news and content is met in a commercially viable way.  This will be a new era for community programming in Wales and a real opportunity to boost  engagement  and support local democracy. 
"People want to see programming that directly involves them and their own experiences and local TV can help play an important role in boosting employment, well-being and skills in these areas.  We already have a strong and creative Welsh media and I look forward to seeing this new generation of licensed local TV services take shape." 
In 2011, the Government launched the 'New Framework for Local Television' consultation document and DCMS hosted a number of 'summits' around the country to determine a long-term future for local TV in the UK.  DCMS consulted on 65 pioneer towns and cities across the UK where spectrum coverage is good,   considering a range of criteria including spectrum coverage and population size, as well as the level of interest from potential operators and the public, geographic spread and diversity of communities across the nations and regions of the UK. 
Notes for editors:
Local TV will have the  ability  to reach all other localities through internet protocol services (IPTV) facilitated by the Government's superfast broadband strategy. This is planned to reach 90% of the population by 2015.
Subject to laying the necessary legislation in time, will award the first local television licences from summer 2012, meaning the first local TV stations should begin broadcasting from 2013.
DCMS is taking steps to enable this framework to create a new licensing regime for spectrum and content, allowing the market to develop new business models to provide local news and content on a widespread basis for the first time.
As part of the licence fee settlement in October 2010, the BBC agreed to provide capital funding of up to £25m for local TV services and an additional £15m to acquire local TV content.  The licensing process for the spectrum will be designed to incentivise bidders to maximise the number of spectrum sites for local TV at the lowest cost in order to extract value for money from the BBC's contribution.
Published 13 December 2011