Press release
Wales Office Minister marks arrival of Olympic Torch in North Wales
Wales Office Minister David Jones MP will today [28 May] welcome the arrival of the Olympic torch to North Wales.    As the flame makes its …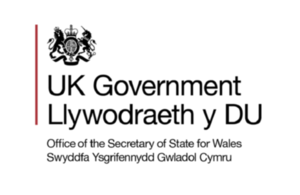 Wales Office Minister David Jones MP will today [28 May] welcome the arrival of the Olympic torch to North Wales. 
 
As the flame makes its way through the communities across the region, the Minister will attend Bangor's civic celebrations organised by Gwynedd Council to mark the arrival of the torch to North Wales. 
 
The Minister will meet the Mayor of Bangor, Cllr Bryn Hughes as well as Olympic torchbearers Hazel Frost and Connor Laverty.
 
Hazel, 47, from Menai Bridge is a University of Bangor employee who was nominated through Lloyds TSB to carry the torch. Hazel has inspired local communities through her tireless campaigning for a local skating facility for young people, in memory of her son Darren. 
She has participated in a number of fundraising events for the skate park fund, including an abseil down Penrhyn Castle, a sub-zero dip swim in the sea on Boxing Day and five hikes up Mount Snowdon.  She has future plans for a sky dive and will set off for a fundraising trek to the summit Mt. Kilimanjaro on July 28th.  
 
Connor, 16 from Anglesey, was nominated to carry the torch for his commitment to sport. He has won many national athletics competitions in various disciplines and continues to achieve outstanding results in school.
 
Mr Jones will then visit a pop-up exhibit organised by Bangor University's Institute for the Psychology of Elite Performance.  The unit's research group and faculty members will display specialist equipment, conduct experiments and showcase their work at the Deiniol Shopping Centre.  The Minister will be met by Co-Director Dr Tim Woodman, who has worked with elite Olympic and World Championship sports performers and has been the Director of Psychology for the British Gymnastics Association since 2000. 
 
The Minister will later attend a reception for local dignitaries at Vaynol Estate, before attending the evening celebrations.  Bangor is one of four Welsh locations that will stage an evening event to welcome the Olympic flame, which will be attended by 7,500 local people.     
 
Speaking ahead of the Bangor celebrations,  David Jones said:
 
"I am delighted to join in with the celebrations taking place in Bangor to mark the arrival of the Olympic flame in North Wales.  Gwynedd council and LOCOG have organised a spectacular series of celebrations throughout the day and into the evening, giving people an opportunity to get involved in this once-in-a-lifetime event. 
 
"The flame will not only put Gwynedd in the spotlight, but will shine a light on Wales and the UK as a whole.  Wales's strong sporting legacy, proud heritage and traditions are all part of the London 2012 story.  The torch will have been carried through more than 300 streets in Wales and its journey through North Wales and even to the summit of Mount Snowdon will be a fitting and inspirational tribute to the athletes taking part in the games and the communities who have helped shaped them." 
 
Cllr Bryn Hughes (Mayor of Bangor) said: "I am delighted to welcome the Wales Office Minister, David Jones here today to Bangor on this special occasion of having the Olympic Flame going through the City. We have been looking forward to his visit. As the Mayor I hope that you all enjoy the celebrations."
 
Dr Tim Woodman, Director of the Institute for the Psychology of Elite Performance said:
 
"Researchers at Bangor University's Institute for the Psychology of Elite Performance (IPEP) have been studying the effects of stress on elite performance for the past 35 years.
 
"The Olympics is, not only a great opportunity for all our athletes to compete, but for us as researchers it offers us an excellent opportunity to further our understanding of the factors involved in performing at the highest level. We cannot wait for the Games to begin."
 
Olympic Torchbearer Hazel Frost (from Bangor) said:
 
"Two and a half years ago on Boxing Day 2009, I lost my 18 year old son Darren, when he was involved in a road traffic accident. The Darren Rhys Memorial Fund was set up and I started raising money for a Skatepark in Bangor because this was my son's passion in life. On 8 September, 2011, (which would have been Darren's birthday) a Skatebowl was opened in my son's memory.
 
"I have carried on fundraising because I want to help bring more facilities for young people in the community. My biggest challenge will be Kilimanjaro at the end of July this year. Even to be nominated to carry the torch has meant so much but to actually have been chosen is a huge honour and privilege and I will carry it with pride.
 
"I'm sure it will be a bit of an emotional day as well, as I will be carrying the torch for Darren too."     
 
View and download HD broadcast-quality footage of Welsh Secretary Cheryl Gillan talking about Wales and the Olympic and Paralympic Games at:
http://goc2012.culture.gov.uk/media/secretary-of-state-for-wales-cheryl-gillan-broadcast-quality-download/
Published 28 May 2012