Press release
Wales Office Minister attends Big Society Event reception at 10 Downing Street
Wales Office Minister David Jones attended the Big Society Awards reception at 10 Downing Street last night. Attending the event were representatives…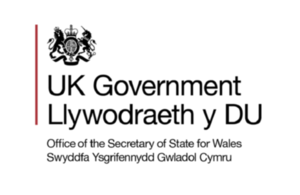 Wales Office Minister David Jones attended the Big Society Awards reception at 10 Downing Street last night.
Attending the event were representatives from the first Welsh Big Society Award winners, Creation Development Trust  - a social enterprise set up to tackle social and economic problems in the Bridgend area.
Since it was established in 2000 by members of the community, Creation Development Trust has helped local people and groups to set up projects to improve all aspects of life - from the Creation cafe which is used to help develop internet skills, to the Knitting Nannas group which produces knitted items for charitable organisations.  
David Jones meets Dawn Davies CEO of Creation Development Trust
Secretary of State for Wales, Cheryl Gillan presented Dawn Davies, Chief Executive of the Trust with their award during a visit to the social enterprise in December 2011
The Big Society Awards were set up by the Prime Minister in November 2010. The aim is to acknowledge individuals and organisations across the UK that demonstrates the Big Society in their work or activities with the aim of encouraging others to follow. 
The Awards focus on three big themes of the Big Society - promoting social action, empowering communities and opening up public services.
For more information on the Awards and winners please contact Kate Wratten at Number 10 on 020 7930 4433 / kwratten@no10.x.gsi.gov.uk
Published 22 June 2012