World news story
Visiting UK Minister Alan Duncan calls on Bangladesh Prime Minister Sheikh Hasina, political leaders
Minister Alan Duncan reiterated Britain's commitment to Bangladesh's development in discussions focused on economic and social development.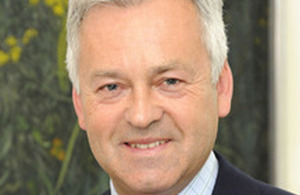 Alan Duncan, Minister of State for International Development, today called on Prime Minister Sheikh Hasina at her office in Dhaka to discuss Bangladesh's economic and social development and how UK aid can help Bangladesh reach its target of middle income status within the next decade.
After the meeting Mr Duncan commented:
"The relationship between Britain and Bangladesh remains strong, founded on a long-standing and deep bond stretching across and beyond the last four decades. Personal connections between our people lie at the very heart of this relationship and therefore I was delighted to have met the Honourable Prime Minister again and look forward to meeting the Honourable Leader of the Opposition later today.
"Britain is committed to Bangladesh's development and its ambition of achieving middle income status within the next decade. Its economic prosperity and social development is important to us, as it also is to the half a million people of Bangladeshi origin living in the UK.
"Clearly this is an important period for Bangladesh as it looks to hold national elections. Bangladesh's influence is growing around the world and therefore more people than ever before will be watching closely. Their attention has been raised further by the recent episodes of violence as well as tragedies such as the Rana Plaza building collapse. How the election process is managed is of course a matter for Bangladesh. I hope all sides will resolve their differences through a meaningful dialogue. It is critically important for Bangladesh's reputation that the parliamentary elections are judged to be free, fair, and credible."
The Minister is also urging all parties to refrain from violence and the excessive use of force, and called on them to recognise the social and economic impact of strikes and other forms of disruption, which is damaging to individuals, business and the country as a whole.
Earlier today Mr Duncan called on Finance Minister A M A Muhith and Labour and Employment Minister Khandaker Hosharraf Hossain.
Notes to editors
*The Rt Hon Alan Duncan MP was appointed Minister of State for International Development in May 2010. He has been the Conservative MP for Rutland and Melton since 1992.
*This is Mr Duncan's third visit to Bangladesh, having previously visited in July 2010 and June 2011.
*The UK remains the largest bilateral grant donor in Bangladesh, with an aid programme which will directly help millions of the poorest people in Bangladesh. By 2015, its programme will help to lift over a million people out of extreme poverty, improve access to clean drinking water for 1.3 million people and adequate sanitation for 2.8 million, get more children a better quality education, improve family planning and reduce deaths in childbirth, and develop technical skills for more young women and men seeking employment. It will also encourage private investment; help more people adapt for the future; and strengthen key democratic systems, institutions and services for the poor.
See also:
UK Minister of State for International Development Alan Duncan visits Bangladesh
Published 4 June 2013