World news story
Visa Services: Limited opening times-schedule
British High Commission in Yaoundé will be open for two days every week for applicants to lodge their documents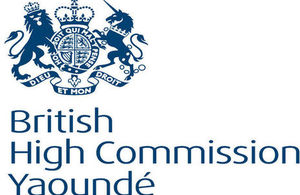 Due to unforeseen circumstances, the UK Visa Application Centre at the British High Commission in Yaoundé will be open for two days every week for applicants to lodge their documents until further notice as follows:-
Open - Thursday 3rd and Friday 4th December
Open - Monday 7th and Tuesday 8th December
We apologise for any inconvenience this may cause our customers. This closure is temporary and UK Visas & Immigration (UKVI) together with the British High Commission are working to restore normal operations as soon as possible.
Customers in Cameroon who had a confirmed appointment to lodge an application in Yaoundé on the days that we are now planning on being closed will be contacted directly by UKVI officials to arrange a new date.
However, for those who have been contacted to collect their documents from the British High Commission, can do so in the normal way from 1400-1500hrs Monday to Friday.
Published 27 November 2015