Press release
Violent robber gets more jail time for attacking pensioner
Prison term increased for Birmingham robber after the Attorney General challenged the original sentence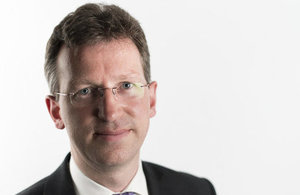 A Birmingham robber who punched an elderly man in the head over 20 times for a torch will spend longer in prison.
The term was increased after Attorney General Jeremy Wright QC MP referred his original sentence to the Court of Appeal as unduly lenient.
On 19 January 2017, Kenneth Field, 31, attacked the 72 year old man who was on his way to buy a newspaper. He knocked him to the ground and punched him in the face a total of 24 times. The victim was left with heavy bruising and swelling to his face. He also suffered a fractured eye socket, and had multiple wounds - some of which required stitching.
Shortly before the robbery, the offender had visited his former partner, in breach a restraining order prohibiting him from doing so. When she refused to let him in he smashed her kitchen window.
When Field was arrested several days later he threatened to punch the police officer. He also claimed it was a case of mistaken identity.
Field was convicted of robbery, criminal damage, breach of both a non-molestation order, and a restraining order at Birmingham Crown Court last November. He was sentenced to 5 and a half years in prison. The Court of Appeal agreed the sentence was too low and increased it to 8 and a half years.
Speaking after the hearing, the Attorney General said:
The offender launched an unprovoked attack on a defenceless man who was just going about his daily business. He used such force that he broke the victim's eye socket. I hope the increased sentence sends a clear message that crimes of this nature will not be tolerated.
Published 6 February 2018