World news story
VIDEO: The OECD, the G8 and the 3Ts (Tax, Trade & Transparency)
The OECD has made an invaluable contribution to the G8 agenda. Watch this short video to find out more...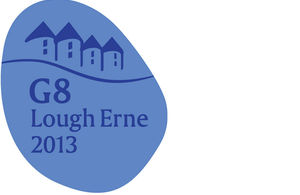 The upcoming UK-hosted G8 summit at Lough Erne in Northern Ireland is an opportunity for the UK to lead a global debate on Trade, Tax and Transparency – the so-called "3Ts" – showing how progress on these areas is essential for prosperity in all countries.
The OECD has made an invaluable contribution to this effort. The British Ambassador to the OECD Nick Bridge has been closely involved in this work. Watch his short video to find out more.
Tax
Tax avoidance and evasion have received a large amount of media attention recently. The OECD's report on Base Erosion Profit Shifting, launched with the Chancellor of the Exchequer at the G20 in February, shines a light on what is going on. The OECD is putting the finishing touches to an Action Plan, setting out how we can ensure that governments can collect the taxes they need to pay for public services and to support growth. The OECD's 'Tax Inspectors Without Borders' programme should help build tax and audit capacity in developing countries.
Trade
Groundbreaking work on Global Value Chains is taking place at the OECD, changing the way we think about trade and setting out implications for policy-makers. This promises us a better idea of where jobs are being created through global trade. Next year will see work to highlight and tackle restrictions on trade in services.
Transparency
Open data, transparent governments and open taxation are all part of the issue of transparency. The UK and France are due to sign the Extractive Industries Transparency Index in a move to further underlines the UK's commitment to open government, transparent and development.
You can find out more about the G8 priorities by visiting the official webpage
Published 13 June 2013