Press release
Usk Primary School wins poster competition
A year six student from Usk Primary School has won a National poster competition.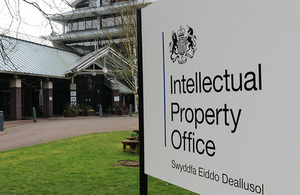 Fun Kids radio, with the support of the Intellectual Property Office (IPO) created a radio series aimed at under 12s. It tells the story of pop pup Nancy and her backing band the Meerkats. Trying to make it big in the music they have to overcome a surprisingly diverse range of IP related issues.
Mark Skeggs from the IPO said:
We were very pleased to have the opportunity to support this competition that encouraged children to respect IP in a fun, creative and engaging manner. A number of very good entries were received from throughout the UK and we would like to congratulate Katie Howells from Usk Primary School as a worthy winner.
To support the new Nancy and the Meerkats series of radio shows, cartoons and videos the national competition was run to create a new tour poster for Nancy. In the new series Nancy is helping struggling artist Ed Shearling to succeed in the music industry by helping him understand about IP. For the competition schools were encouraged to use some of the messages in the new series to help produce a suitable tour poster.
Gregory Watson, MD of Fun Kids radio said:
Nancy and the Meerkats is a great resource that Fun Kids created to help the IPO engage children. The audio podcasts and animated videos, which remain available through Funkids, have engaged tens of thousands of children since Nancy hit the music scene in 2015.

Fun and engaging audio and animated videos remain a great way to engage children and their parents, helping them discover new things through content they can access where and when they want to, and through devices they are comfortable to use.
The prize is a bespoke music experience for Katie and her class mates, arranged by the UK Music; an umbrella organisation which represents the collective interests of the UK's commercial music industry. Oliver Morris, from UK Music said:
The IPO do really important work with a range of ages on the importance of IP for creators. If you're an aspiring songwriter or have dreams of getting into music business then learning about this in school through the IPO's fun and interactive online resources is a great first step. The app Music Inc.- developed in partnership with the IPO, UK Music and Aardman – is an example of an innovative and educational way for young people to understand this important issue. We're really pleased to have supported the Nancy and the Meerkats competition and are happy to be able to bring producer Llion Robertson, artist HANA2K and UK Music member the Music Publishers Association to Usk.
Notes to editors
1. Crackingideas is the single hub for IP Education materials from the UK Intellectual Property Office.
2. Fun Kids is a national children's digital radio station in the United Kingdom with associated websites, YouTube and podcast channels.
3. ukmusic.org is the umbrella organisation which represents the collective interests of the UK's commercial music industry.
Published 17 July 2018