Up to £20 million off fuel bills for poor pensioners as energy rebate scheme gets underway
Around 250,000 pensioners will start getting £80 off their next electricity bill from this month, thanks to a deal by the Government and the…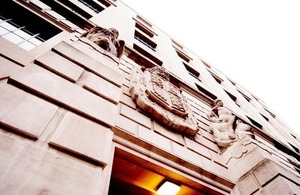 Around 250,000 pensioners will start getting £80 off their next electricity bill from this month, thanks to a deal by the Government and the leading energy suppliers announced earlier this year.
Up to £20 million will be paid out by the largest energy companies in a one-off rebate to some of the pensioners who need the most help with their fuel costs.
The Department for Work and Pensions (DWP) is writing to all those who are eligible to let them know either that their rebate will be paid automatically, or asking people to call our Helpline and confirm their entitlement.
The DWP shared some of its customer data securely with the energy companies so they could identify the poorest pensioners.
Steve Webb, Minister of State for Pensions, said:
This cash will help thousands of pensioners get help with their fuel bills who might otherwise be struggling to make ends meet. As many rebates as possible will be awarded automatically, however this will not apply in all cases. If anyone gets a letter from us asking them to call our Helpline they should ring straight away to make sure they don't miss out.
Those eligible are households where at least one person is aged 70 or over, receiving the guaranteed element of Pension Credit but not the savings credit element, are responsible for the electricity account where they live and don't already benefit from a discounted tariff.
Energy and Climate Change Minister Gregory Barker, said:
This scheme is a huge step forward in the way we help the most vulnerable people in society pay their fuel bills in the future. Fuel poverty remains a massive concern and the coalition government is committed to being far more effective in the way it helps those most in need.
The energy suppliers participating are British Gas, EDF Energy, E.ON, npower, ScottishPower, and Scottish and Southern Energy and their subsidiary companies.
The Government will evaluate the scheme, which is operating under an existing voluntary agreement with these energy suppliers, and see what lessons can be learned for tackling fuel poverty in the future.
More information is available at www.direct.gov.uk/energyrebate or via the Scheme helpline on 0845 600 0033.
Notes to editors
The Energy Rebate Scheme is the result of joint working between the Department for Work and Pensions, Department for Energy and Climate Change and the largest energy suppliers.
The voluntary agreement between Government and energy suppliers followed an announcement in the Budget 2008, when the largest energy suppliers agreed to increase their collective annual spend on programmes of social assistance to £100 million in 2008-09, £125 million in 2009-10, rising to £150 million in 2010-11.
The State Pension Credit (Disclosure of Information)(Electricity Suppliers) Regulations were made on 4 February 2010. The Energy Rebate Scheme Policy document, which complements the Regulations and gives fuller details of the Scheme, is available on the DWP website.
Pensioners are eligible if, on 26 March 2010, all of the following applied to them, or their partner: * they were aged 70 or over * they were receiving the guarantee credit element of Pension Credit but not the savings credit element. * they were responsible for the electricity account where they live and were not receiving a social or discounted tariff on their electricity bill.
The guarantee credit element of Pension Credit guarantees a minimum income by topping up weekly income to £132.60 a week for a single person, or £202.40 for a couple. The savings credit element is for people who have made some provision towards their retirement such as savings or a second pension.
Pensioners who are living permanently in a care home or who were in hospital receiving free in-patient treatment and had been for more than 52 weeks will not be included in the scheme.
All eligible customers should have received a letter by the end of July.
Pensioners who receive Pension Credit also get help to pay their fuel costs during cold spells in their area through Cold Weather Payments. Most people who have reached state pension age for women are also eligible for a Winter Fuel Payment.
Further information is available to the public at the Energy Rebate Scheme Helpline on 0845 600 0033. Those with speech or hearing difficulties can call text phone on 0845 606 0285.
Media enquiries: 0203 267 5120
Out of hours: 07659 108883
Website: www.dwp.gov.uk
Published 8 July 2010