Press release
University and Business IP cooperation to boost UK innovation
Lambert 2, a vital negotiation toolkit aiming to bolster collaboration between universities and businesses across the UK, launched today.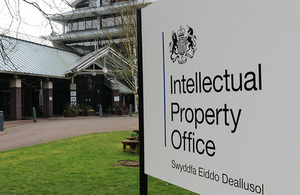 Thursday 6th October 2016 (Edinburgh): Baroness Neville-Rolfe Minster for Intellectual Property today launched Lambert 2 - a vital negotiation toolkit aiming to bolster collaboration between universities and businesses across the UK.
The updated negotiation toolkit includes a set of:
decision guides to identify which agreement you could use for your circumstances
model agreements to commence your negotiations
11 model (one to one and multi-party) agreements
additional agreements for when additional parties join your projects; and
substantial guidance notes to take parties through the process of identifying and using the model agreements
Lambert 2, developed by the UK Intellectual Property Office (IPO), builds upon the successful 'Lambert Toolkit' which has streamlined knowledge-exchange between the worlds of higher education and business since 2014.
During the Lambert era collaborative research has increased by 9.9 per cent to £1.26bn and income generated as a direct result of intellectual property has increased by 18.5 per cent to £155.4million.
Baroness Neville-Rolfe, Minister of State for Energy and Intellectual Property said:
Innovation and creativity are vital to the UK economy. Marrying the R&D expertise of universities and the entrepreneurial excellence of UK business will help cement the UK's position as an IP world-leader.

This government is committed to doing everything it can to help boost collaboration between business and universities. Lambert 2 fosters an environment of trust between research partners by helping protect parties to protect their hard-earned IP rights. Only this week the Chancellor announced a £120m fund to incentivise research collaboration in tech transfer.
A number of successful joint R&D projects have been completed under Lambert. The University of South Wales used the Lambert toolkit to collaborate with a multinational organisation allowing them to produce a novel tuneable laser for high precision metrology.
The IPO is exporting the Lambert concept across the world. It is already in use in China, India, and South Korea. A Brazilian version of the Lambert toolkit to facilitate and promote R&D and tech transfer collaboration is underway and there are plans for Lambert to be introduced in Vietnam and South Africa are under consideration.
Nicola Dandridge, Chief Executive of Universities UK, added:
The launch of the Lambert Toolkit was an important step forward in reducing barriers to university-industry research partnerships. 11 years on, universities' engagement in collaborative research with industry is stronger than ever, and the Lambert Toolkit remains a valued reference for simplifying the negotiation of collaboration agreements.

We welcome this update as an opportunity to ensure the Toolkit addresses evolving challenges in this area and incorporates lessons learned from its implementation.
Malcolm Skingle, Director of Academic Liaison, at GSK said:
Collaboration between businesses and universities is extremely valuable. It is very promising to see the hard work that has gone into making IP negotiations as streamlined as possible.

Lambert has made knowledge sharing and partnership working far more straightforward and cost effective. I look forward to our future R&D projects with universities across the UK.
Notes to editors
The UK Intellectual Property Office is responsible for Intellectual Property (IP) rights in the United Kingdom, including patents, designs, trade marks and copyright.
Published 6 October 2016