News story
UKTI DSO SME seminar biggest and best yet
Representatives from over 60 UK defence and security companies attended seminar on how to win business overseas.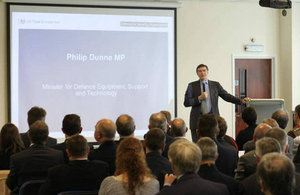 UK Trade and Investment Defence and Security Organisation (UKTI DSO) latest regional 'How to win Business' seminar for UK Small and Medium Enterprises (SMEs) was held at Caterpillar Defence Products, Shrewsbury, in early May.
Over 80 UK SME representatives from over 60 companies attended this event. It was the biggest and most successful seminar to date.
Delegates received a number of presentations from government and industry covering a wide range of advice, information and support.
The event was organised by UKTI DSO's Small Business Unit, with support from the UKTI West Midlands International Trade Team.
Speakers
The VIP speakers spoke about the government's continuing commitment to support UK SMEs in the defence and security markets. Speakers included:
Philip Dunne MP, Minister for Defence Equipment, Support and Technology
Daniel Kawczynski, MP for Shrewsbury and Atcham
Richard Paniguian, Head of UKTI DSO
UKTI DSO briefing
UKTI DSO briefed delegates on the variety of defence/security export services available, with particular emphasis on:
UKTI DSO global marketing support package
specialist military advice and assistance
latest developments on support within the security sector
These were followed by advisory presentations on localised UKTI support, export licensing and media engagement.
TEQ Solutions, a successful communication company, shared their experience of working with UKTI DSO to take their business forward
Caterpillar Defence Products
Special thanks must be given to our hosts Caterpillar Defence Products, who provided first class facilities. They also:
gave some insight into their supply chain policies and procedures
introduced 2 of their main first tier SME suppliers
The event was followed by a tour of the Caterpillar factory and a visit to their brand new 'Voice of the Customer' showcase area.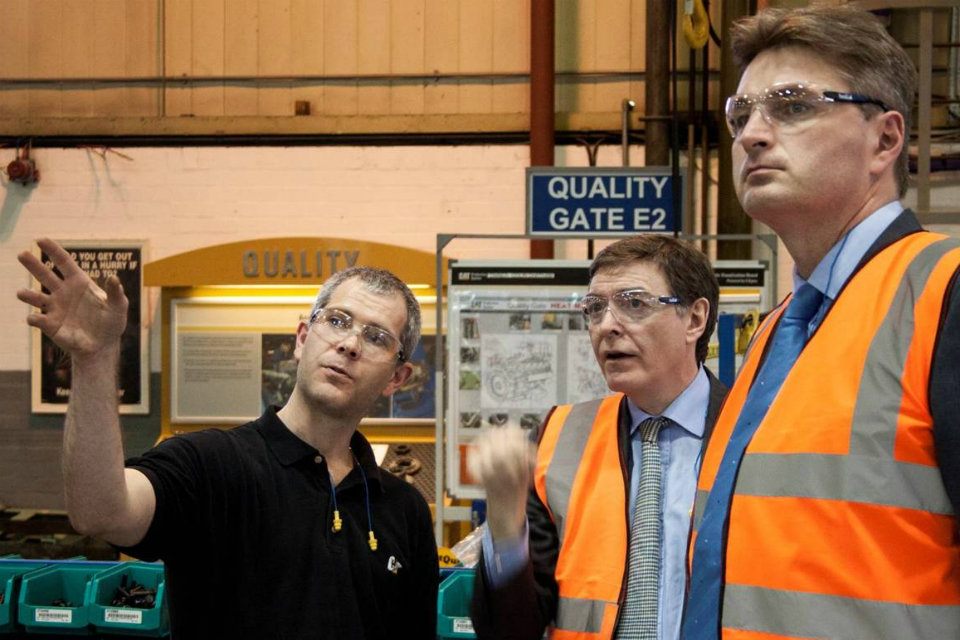 Contacts
If you are interested in attending future events contact: sme.enquiries@ukti.gsi.gov.uk
Published 12 May 2014