News story
UKAEA appoints new Chief Financial Officer
UKAEA has appointed Antonia Jenkinson as its new Chief Financial Officer and Director of Corporate Affairs, with effect from 11 February 2019.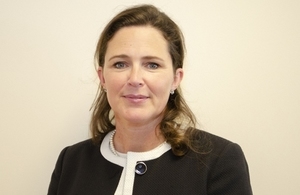 Antonia Jenkinson trained at Accenture before starting her career in corporate finance at Apax Partners where she advised companies and management teams on their equity & debt fundraisings, acquisitions and divestments. Antonia went 'in-house' in 2008 as Chief Financial Officer at the Wyevale retail group with £270m of sales across 130 sites and 5,000 employees. Antonia moved back into the technology sector when she joined the Satellite Applications Catapult and helped grow the business from a start-up to the established space innovation business it is today.
Over the last year, Antonia has been CFO of Roc Technologies Ltd, one of the UK's fastest growing IT transformation services providers, serving both the public and private sectors, particularly in defence and secure industries. She recently completed the acquisition of Esteem Systems Ltd, bringing the group to total revenues of £80m and 350 employees.
Alongside her executive roles, Antonia has been a Non-Executive Director and Chair of the Audit Committees of Garden Centre Property Development Trading plc, Ocean Safety Ltd and currently Vysiion Limited. She won the Sunday Times NED Award for a private equity backed business in 2015. Antonia is a fellow of the Chartered Institute for Securities & Investment.
Commenting on her appointment, Antonia said:
It is exciting to be joining the impressive UKAEA team at this important time in their mission to provide a source of sustainable energy. I am looking forward to finding ways to commercialise the leading-edge technologies involved, including robotics and new materials.
Published 15 January 2019