UK will 'help unlock future potential of North Sea'
The UK Government's Budget measures have helped confidence in the oil and gas sector rise at the fastest rate since 2009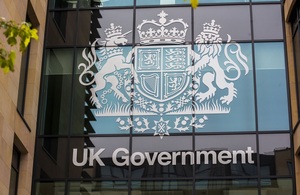 Michael Moore visited the Aberdeen-based subsea installation contractor Bibby Offshore in Aberdeen as part of a fact-finding mission on the energy sector in the city in conjunction with Oil & Gas UK. He joined senior representatives from Bibby Offshore,including managing director Fraser Moonie (above), for a tour of Aberdeen harbour and heard how the company has successfully grown both in the UK North Sea and internationally with plans for further expansion. 
The stability and certainty created by the UK Government's policies to support the oil and gas sector has helped the confidence of contractors grow at the fastest rate since 2009 and will provide  further momentum to export skills and expertise around the world, the Secretary of State Michael Moore said today.
The Minister, who was in Aberdeen for a series of industry-related visits, said changes made in the Budget last year and the government's continuing focus on working with the sector were helping to unlock future resources from the North Sea and encourage growth. He also met a delegation from Brazil, one of the fastest growing global economies, to discuss future opportunities for UK firms.  
The UK Government made a number of changes including decommissioning tax relief measures and field allowances.  In the Budget, the Chancellor announced the introduction of a package of oil and gas measures to secure billions of pounds of additional investment in the UK Continental Shelf.
This morning, a survey by the industry body Oil & Gas UK showed confidence rose to its highest level since the first quarter of 2009 among contractors. The news follows an Aberdeen Chamber of Commerce report yesterday which showed  40% of companies surveyed by the Fraser of Allander Institute indicated that the referendum was a factor in future plans and investment proposals.
The discovery of new oil reserves in Brazil means there is a great opportunity for companies based in Scotland to export their wealth of accumulated knowledge and expertise. 
The Secretary of State said:
"The UK Government is using the levers at its disposal to help the oil and gas industry.  Our worldwide network of embassies offers assistance to thousands of companies breaking into new markets.  Our combined economic clout gives us the ability to stimulate investment - through our negotiating power worldwide or through direct measures - such as the $1 billion line of credit guaranteed by UK Export Finance which will enable Petrobras to offer contracts to companies based in Scotland. 
 "The skills and ingenuity acquired by Scottish workers in the North Sea over the past 40 years are recognised as world-class and they offer a powerful resource for our counterparts im markets around the world - such as Brazil - to tap into.
"It is clear that Brazil's oil and gas sector has entered a unique and exciting time and with Aberdeen and the North Sea's long and successful pedigree of oil and gas exploration, there is a truly fantastic opportunity for companies here in Scotland to export their wealth of accumulated knowledge and expertise."
Published 10 May 2012