World news story
UK Visa Application Centre Opens in Bali
A second UK visa application centre has opened in Indonesia, in Bali.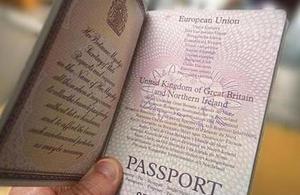 British Ambassador Mark Canning joined his Australian and New Zealand counterparts to officially open a new shared visa application centre in Bali.
The new facility means customers from Bali and surrounding areas, applying for a UK visa, no longer have to travel to Jakarta to lodge their UK Visa application and is in response to continued growth in tourism and business visitor demand.
The initiative is part of the UK's commitment to enhance the customer experience of applying for a UK visa in Indonesia and follows the introduction of a Priority Visa Service for eligible visitors in 2012 which has proved very popular with customers.
A growing number of Indonesians are choosing to visit, study and do business in the UK. In 2012 we received over 37,000 visa applications from Indonesians, a 6% increase on 2011 and 27% increase on 2010. The new visa application centre in Bali will help cater for this increase in demand.
British Ambassador, Mark Canning said:
The new Bali visa application centre reflects the increasing strength of the relationship between Indonesia and the UK. We welcome the growing interest from Indonesia in the UK as a destination for travel, business and study, and I am very pleased to open this new visa application centre to help support this growth. The new centre will be a more convenient and accessible service to those in Bali and the surrounding region and will make the start of their journey to the UK an easier one and, I hope that it will lead to an increase in visitors to the UK from the Bali region.
The new visa application centre is a Five Country Conference (FCC) initiative under an agreement to share a global network of visa application centres and will be run by the UK's commercial partner in Asia Pacific, VFS Global. The use of shared visa application facilities with 5CC partners aims to improve services for clients of each country and achieve greater efficiencies through shared infrastructure and staffing.
The new visa application centre is located at:
Benoa Square Lantai. 3 No. 7-9.3/A
Jalan Bypass I Gusti Ngurah Rai No. 21A
Kedonganan, Kuta, Bali – 80361 Indonesia

Notes
The new visa application centre will operate on a 'user-pays' basis and those opting for the service will need to pay an additional fee. Customers will still be able to lodge their applications in Jakarta, without paying the additional fee, if they choose.

Applications lodged in Bali will be sent to the British Embassy in Bangkok for processing and returned to Bali for collection.

The FCC nations of the UK, Australia, New Zealand, Canada and the United States work together to enhance the integrity, security and efficiency of their immigration and border services and to improve client services and reduce costs.

The use of shared visa application facilities aims to improve services for clients of each country and achieve greater efficiencies through shared infrastructure and staffing.

2012 processing times for non-settlement visas: 97% within 15 working day target.

The new shared visa application centre is located at:
Benoa Square Lantai. 3 No. 7-9.3/A
Jalan Bypass I Gusti Ngurah Rai No. 21A
Kedonganan, Kuta, Bali – 80361 Indonesia

Published 30 August 2013