World news story
UK visa application centre is relocating
From 1 April 2014 our visa application centre in Bahrain will be relocating to the following address: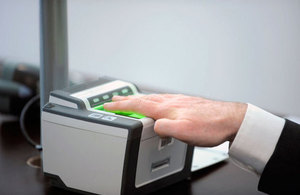 VFS UK Visa Application Centre
Diplomatic Commercial Office Towers
Block no. 1722
Road No. 0317
Manama
Bahrain

This will continue to be run by VFS Global. Please note that from 1 April 2014 all applicants in Bahrain must hold an appointment before they attend the visa application centre to submit their application. Our commercial partner VFS Global will continue to provide appointments until 31 March 2014 but those seeking to attend the visa application centre after this date will be required to book an appointment using our online system Visa4UK during the application process.
For more information, go to Visas Immigration
Published 16 March 2014