World news story
Trade Mission to Tanzania
14 London and South East companies are hoping to gain new trade opportunities within Tanzania by taking part in UKTI's trade mission.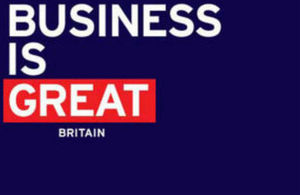 The mission, taking place from 22 to 24 October 2014, is the first independent visit by UK Trade and Investment (UKTI) London and South East to Tanzania and East Africa.
As part of the programme which is being organised by UKTI in Tanzania, the delegates will have a first-hand opportunity to meet and speak with local trade associations and their members. These include:
the Tanzania Private Sector Foundation (TPSF)
the Tanzania National Chamber of Commerce and Industry (TNCCI)
the newly set-up British Chamber of Commerce Tanzania (BCCT)
They will also have a chance to speak directly with business at a Business to Business event scheduled for Thursday, October 23 at the Serena Hotel from 1.00 to 4.00pm. We believe this will create a great opportunity for the visiting companies to meet and discuss business directly with business.
David Billingsby, UKTI International Trade Adviser, who will lead the London delegation, said:
Having worked in Tanzania before, I know the excellence of the reception these British companies will receive. I am certain that the mission will be successful and the delegates will be saying Asante sana!
About Tanzania
Tanzania is fast emerging as a thriving commercial entity with a GDP growth rate of over 7% year upon year. The major city of Dar es Salaam where we will be staying is the centre of most government activity as well as being the major commercial centre with its own deep water port with trading links to the landlocked countries of Malawi, Zambia, Democratic Republic of Congo, Burundi, Rwanda and Uganda.
Tanzania not only has some of the best wildlife in the world but also huge natural resources ranging from gemstones to natural gas. As such, it is fast becoming the regional hub for a number of multinational corporations. This will be an exciting opportunity for UK businesses to see what they can bring to the country.
The delegation
The delegation will include several companies who will then relocate to Kenya for 26th-30th October.
These include:
Edward Munyard - Eagle Scientific
Carl Gibbard - Concept Smoke Screen Ltd
Mike Thompson - tph Machine Tools
Sudhir Patel - Velmo International
Christine Meade – GSVO
Hanaa Chattun - Lacaze
Adam Hersi - Haad Logistics Ltd
Chris Stephenson & Dan Olal - McKinney Rogers
Peter Charnaud & William Charnaud - Scott & Sargeant Woodworking Machinery
Umair Munir - MAP IT Services
Robert Magembe - InterVAS Limited UK
William Rhys-Jones - Cobham Tactical Communications & Surveillance
Joy Okwuadigbo - Highbury College
Nemish K Mehta - e-tel (uk) ltd
Contact
Contact UKTI Tanzania for more information on opportunities and exporting to Tanzania.
Published 20 October 2014