World news story
UK Trade and Investment webinar series on Philippine business opportunities
This was published under the 2010 to 2015 Conservative and Liberal Democrat coalition government
UK Trade & Investment Manila rolls out a series of webinars on the various opportunities and ways of doing business in the Philippines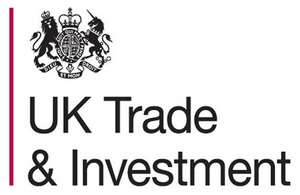 The Philippines is now being called the 'Rising Tiger of Asia' following a 6.8% for GDP growth for 2012 outpacing its other ASEAN neighbours. With a growth of 7.6% in the first quarter of 2013, the economy is expected to surpass its growth forecast of 6%.
Outlook for the country remains positive following investment grade ratings from credit agencies Standard & Poor's, Fitch and Moody's. Opportunities abound for UK companies who are looking to do business in this Engish speaking market of 103 million people.
In this series of webinars, the UKTI Manila team will provide practical and useful information as identified by British companies.
Doing Business in the Philippines Part 2: Establishing a Business & Forming Successful Partnerships
Time: 24 October 2013, 9:30 – 10:30am (UK)
The Philippines is one of the countries in Asia enjoying economic success opening up a wide range of opportunities for business for firms in the UK. Prospects for trade and investment in this dynamic market are present in varying sectors such as power, public private partnerships, infrastructure, informations communications technology, healthcare, retail and tourism among others.
Following the Doing Business in the Philippines Part 1: Opportunities and Economic Updates webinar, this session will provide British companies practical knowledge and advice on successfully establishing a business or forming partnerships with local companies.
The UKTI Manila team will be joined by representatives from KPMG in the Philippines (Manabat Sanagustin & Co.), CPAs to guide and answer queries of companies looking to do business in the country.
Register for the webinar here
High Value Opportunities in Infrastructure and PPP in the Philippines
Time: 7 November 2013, 9:30-10:30am (UK)
he Philippine government is focused on addressing the much needed infrastructure development and has identified public-private partnership (PPP) as one of the vehicles to achieve this. As a key initiative for economic growth, especially with the recent and various investment credit rating upgrades, the administration is keen to implement this programme in a credible and transparent manner. To support this, the PPP Center was set up to oversee the roll-out of these projects worth £5B.
Under the long term infrastructure and PPP initiative, the Philippine government has initially identified various projects on roads, airports, rail, healthcare, education, power, water and agriculture, oil & gas, prisons rehabilitation, and urban renewal and historical preservation, among others.
The Philippines' line-up of infrastructure projects offers opportunities for UK products, services and expertise. UK companies may participate in these projects through: project and technical advisory services as part of the PPP Centre's accredited panel of transaction advisers; direct participation in agencies' tenders for studies or project delivery – either as lead, partner or member of a consortium; and, product, service and expertise requirements down the supply chain.
Register for the webinar here
Accessing Opportunities with the Asian Development Bank
Time: 14 November 2013, 9:30-10:30am (UK)
In 2012, total financing of the Asian Development Bank (ADB) amounted to $21.6 billion for projects across sectors including transport and ICT, energy, water and municipal infrastructure, financial services, agriculture and natural resources, education, and health, among others. Public-Private Partnerships (PPP) is also of growing importance as an element of the bank's projects and operations.
Most procurement contracts are awarded on the basis of international competition and UK companies are eligible to pursue opportunities for the supply of products and services for ADB projects. There have been success for UK companies with tenders of relevant goods; though traditionally UK consulting companies have been especially competitive in providing services and in 2012, the UK ranked within the top 5 in terms of consulting contracts won for grants and technical assistance to the bank.
This webinar is designed to support UK companies to understand and pursue opportunities with the ADB by raising awareness on the types of projects implemented by the bank, and on general procurement processes. The webinar will give companies access to a procurement officer from the ADB, who will be an expert source of advise and clarification for companies whether new or experienced in dealing with the bank. The webinar will also provide information on UKTI Manila's Trade Mission to the ADB Business Opportunities Fair in March 2014.
Register for this webinar here
Opportunities for Collaboration in Higher Education & Corporate Training in the Philippines
Time: 21 November 2013, 9:30-10:30am
The backbone of the Philippine economy is its human resource. Two majors factors that contribute to the fast GDP growth of the Philippines (7.5% in Q2 of 2013) are the continuous growth of the knowledge-based service sector and the substantial income remitted by Filipino workers from various countries. To sustain the supply of qualified manpower and skilled workers, the level of local education and skills training need to be enhanced and be at par with international standards. Recent industry training needs analysis show that there are gaps between the quality of learning gained from local schools and the level of knowledge & skills required by various local & international companies.
UK education institutions and training providers that will join this webinar will gain:
awareness about the education opportunities & policies in the Philippines;
a chance to get feedback directly from a local education expert; and
information about the UK Education Trade Mission to the Philippines on 14-15 February 2014
This 60-minute webinar will specifically provide an overview of the opportunities for collaboration between UK education/training providers and local institutions/companies in offering relevant courses and qualifications to Filipino students and workers.
Register for the webinar here
Further Information
Should you require more information, please contact the UKTI Manila team by sending them an email at: uktimanila@fco.gov.uk
Document information
Published: 17 October 2013