World news story
UK supports Kyrgyz Institute of Ombudsman
British Embassy Bishkek supports a project on increasing legal awareness of Kyrgyz population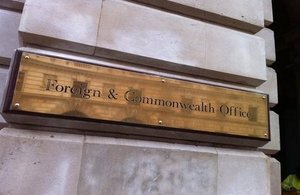 British Embassy Bishkek is supporting a project by the Kyrgyz Institute of the Ombudsman on increasing the legal awareness of the country's population via a series of TV programmes entitled "Akyikatchy bildiret". The series are broadcasted on the El TR TV channel every Tuesday at 7.55 pm.
The main aim of the TV programme is to increase legal awareness of the population of Kyrgyzstan about their rights, as well as the mandate and spheres of work of the Institute of the Ombudsman. Upon completion of broadcasting on El TR all of the videos will be available in full on the Ombudsman's official website.
According to the Institute of the Ombudsman's data the majority of Kyrgyz population is not aware of its rights,a s well as mechanisms of their protection, and consecutively do not even know about the existence of the Institute. However, even those citizens who submit complaints to the Ombudsman receive refusals because their complaints do not fall within the Ombudsman's mandate for consideration.
The Ombudsman of Kyrgyz Republic Amanbaev Baktybek expressed gratitude to the British Embassy Bishkek for supporting the project and said:
"British Embassy Bishkek's support to the Institute of the Ombudsman underlines its commitment to human rights and freedoms. We hope that such TV programs will help people learn more about their rights and will also ensure that they appeal to the Ombudsman about issues that are within the Ombudsman's mandate to consider."
Published 10 March 2014