News story
UK supporting Scotland's energy needs
Report looking at the UK's energy security for this and up-coming winters.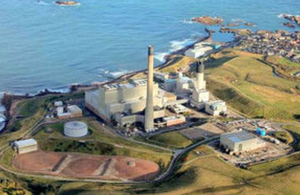 Scottish Secretary Alistair Carmichael has highlighted the measures introduced by the UK Government are ensuring Scotland's energy needs over the winter are met whilst also continuing to invest in the country's significant renewable energy potential.
His comments came as the Department for Energy and Climate Change published the annual Statutory Security of Supply Report (SSSR) which looks at the UK's energy security for this winter and up-coming winters.
The Secretary of State said:
From Scotland's major towns and cities to our remote communities, the UK Government has taken action to ensure our energy needs will be met this winter.
We have provided the National Grid with new tools they need to meet energy demand this winter. This includes working with power stations like Peterhead to provide additional reserves.
As part of the UK, Scotland is front and centre of this Government's plan to support and harness our significant renewable energy potential. The scale of the UK economy provides an attractive environment for investment in Scotland and being part of the integrated GB market of over 30 million households and businesses ensures this country is energy secure whilst also keeping energy costs lower for Scottish consumers.
Published 29 October 2014