World news story
UK statement on Singapore's statistics on executions in 2019
The UK has delivered a statement following release of Singapore Prison Service's annual statistics on judicial executions in 2019.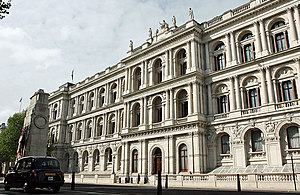 The UK's long-standing policy is to oppose death penalty in all circumstances as a matter of principle. The UK believes that its use undermines human dignity, that there is no conclusive evidence of its deterrent value, and that any miscarriage of justice leading to its imposition is irreversible and irreparable.

As such we note with disappointment the continued use of the death penalty in Singapore, as reported by the Singapore Prison Services statistics for 2019, albeit with a reduced number of executions in 2019 (4), compared to 2018 (13).

In our statement to the UN Human Rights Council during Singapore's last Universal Periodic Review – and in line with our statements on the UPR of other countries where the death penalty is used – the UK recommended that the death penalty be abolished, along with judicial corporal punishment.
See UK's statement delivered by Julian Braithwaite, Ambassador and Permanent Representative to the UK mission to the WTO, UN and Other International Organisations (01:02:34 onwards).
Published 27 February 2020