World news story
UK signs High Level Prosperity Partnerships with Ghana and others
The High Level Prosperity Partnerships, which aim to strengthen economic cooperation between the UK and selected African countries, was launched today Tuesday November 19, 2013 in the United Kingdom.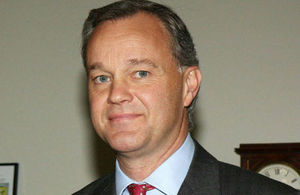 The combined economies of Sub-Saharan Africa have seen impressive growth over the last decade. The region maintained growth during the recent global financial crisis reaching 5.3% in 2012 and is likely to hit 5.6% in 2013. The IMF predicts growth of 6.1% in the region in 2014. On the basis of this highly promising economic potential, the British Government commissioned the High Level Prosperity Partnership (HLPP) initiative, with the strong belief that by working together in partnership and leveraging expertise across Government and businesses in the UK and Africa, the highest level of economic development can be achieved.
Countries selected to be part of the HLPP include Angola, Cote d'Ivoire, Ghana, Mozambique and Tanzania. Growth in the High Level Prosperity Partnership countries has exceeded regional averages ranging from 6.9% (Tanzania) to 9.8% (Cote d'Ivoire) in 2012. The British Government is encouraging more British firms to look at the business opportunities in these countries and supporting them through a new Industrial strategy that emphasises partnership between government and industry. The FCO, UKTI and DFID will work together and with African governments and business to identify opportunities to increase trade and investment and create mutual growth and jobs.
Through the High Level Prosperity Partnership, the UK and Ghanaian governments are committed to developing a transparently and effectively managed extractives sector which contributes to sustainable social and economic development in Ghana. It will also target the priority areas of agriculture, renewable energy, the environment, education, financial services, and the wider investment climate. It will also focus on increasing investment, facilitating access to expertise and promoting mutually beneficial economic relationships.
Ghana's High Commissioner to United Kingdom H. E Prof. Kwaku Danso-Boafo will be representing the Ghanaian government.
Published 21 November 2013