World news story
UK Mission to the UN marks 60 years of co-operation with the UNODC Laboratory & Scientific Section
UK reaffirms support in combating drug abuse and trafficking through continued co-operation with the UNODC drug detection laboratory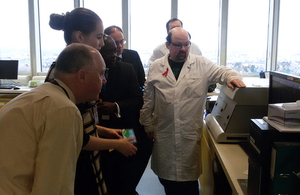 This week marks 60 years since the decision to set up the United Nations Narcotics Laboratory, now known as the United Nations Office on Drugs and Crime (UNODC) Laboratory and Scientific Section.
To celebrate this milestone, David McIlroy, Deputy Permanent Representative of the UK to the UN in Vienna, visited the lab to find out more about the important work that takes place there. Mr McIlroy also took the opportunity to reiterate the UK's long-standing support, and congratulate the laboratory staff on its achievements over those 60 years.
Mr McIlroy said:
It was fascinating to see at first hand the great work that the scientists undertake here, which is vital to international efforts to combat the scourge of drug abuse and trafficking. The UK is proud to have contributed financially to support this work, and we look forward to continued collaboration with the UNODC in this extremely important area.
The UNODC was established in 1997 through a merger between the United Nations Drug Control Programme and the Centre for International Crime Prevention, and operates in all regions of the world through an extensive network of field offices.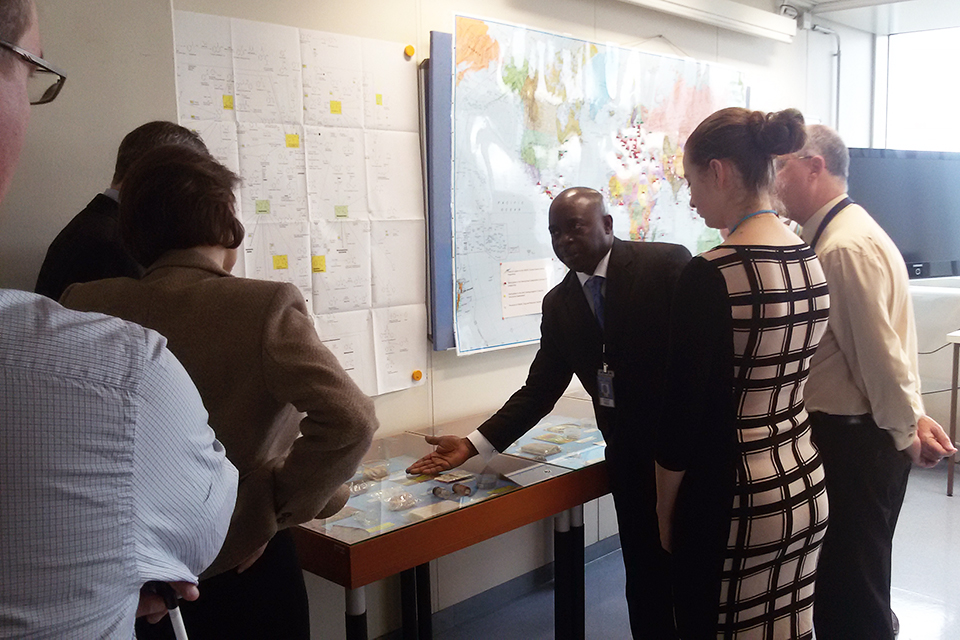 The United Nations Narcotics Laboratory was established in 1954 and was originally established to carry out scientific research on opium, cannabis and other substances under international control. The Laboratory's work has been subsequently broadened according to recommendations of the Commission on Narcotic Drugs.
Click here for more information on the laboratory and its 60 year anniversary.
Published 19 December 2014