World news story
UK Minister of State for International Development Alan Duncan visits Bangladesh
The Minister is visiting Dhaka to discuss challenges facing workers and businesses in the garment industry.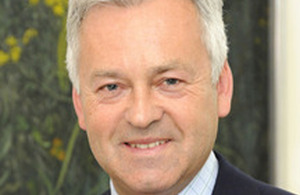 Today Alan Duncan, the UK's Minister of State for International Development, arrived in Dhaka. During his visit he will call on Prime Minister Sheikh Hasina, Foreign Minister Dipu Moni and the Leader of the Opposition Begum Khaleda Zia.
With the UK the third largest single destination for exports from Bangladesh and amid growing concern among UK consumers, the Minister is keen to explore how working conditions and worker safety can be improved in the garment industry in the wake of the Rana Plaza collapse. He will meet many of those involved in the garment supply chain, including retail buyers and workers, as the UK encourages parties to agree a way forward.
During this visit, his third in as many years, the Minister will also assess the latest progress made by UK aid towards promoting economic prosperity and development in Bangladesh. The UK supports the Government of Bangladesh's aim to achieve middle income status within the next decade and backs this up by being the largest bilateral grant donor in the country, with an aid programme which will directly help millions of the poorest people. It is the UK's fourth largest country development programme. Recent incidents however have highlighted a number of risks to the pace of development.
Notes to editors
The Rt Hon Alan Duncan MP was appointed Minister of State for International Development in May 2010. He has been the Conservative MP for Rutland and Melton since 1992.

The Minister of State's DFID portfolio includes Asia, Caribbean and Overseas Territories, Middle East and North Africa (excluding Syria and Libya), and West and Central Asia (excluding Afghanistan and Pakistan).

Mr Duncan previously visited Bangladesh in July 2010 and June 2011.
Published 3 June 2013