World news story
UK Minister for the Armed forces visits Chile
Minister Mark Lancaster MP, met with authorities of the Chilean Ministry of Defence and the Navy.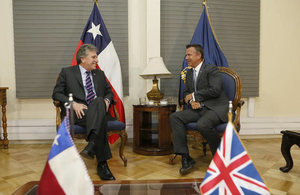 The Rt Hon Mark Lancaster TD MP, Minister for the Armed forces of the United Kingdom, made an official visit to Chile in order to further strengthen the strong defence relation between the two countries.
Minister Lancaster's programme started on Monday 28 May with a protocol call on the Chilean Minister of Defence, Alberto Espina, followed by a meeting with Defence Under-secretary Cristian de la Maza. During this encounter, they discussed topics of mutual interest and explored possibilities of cooperation in different fields, such as cyber-defence.
Later in the day, he visited the Libertador Bernardo O'Higgins Military Academy where he had the opportunity to know the capacities of the academy and to visit its facilities.
Visit to Valparaíso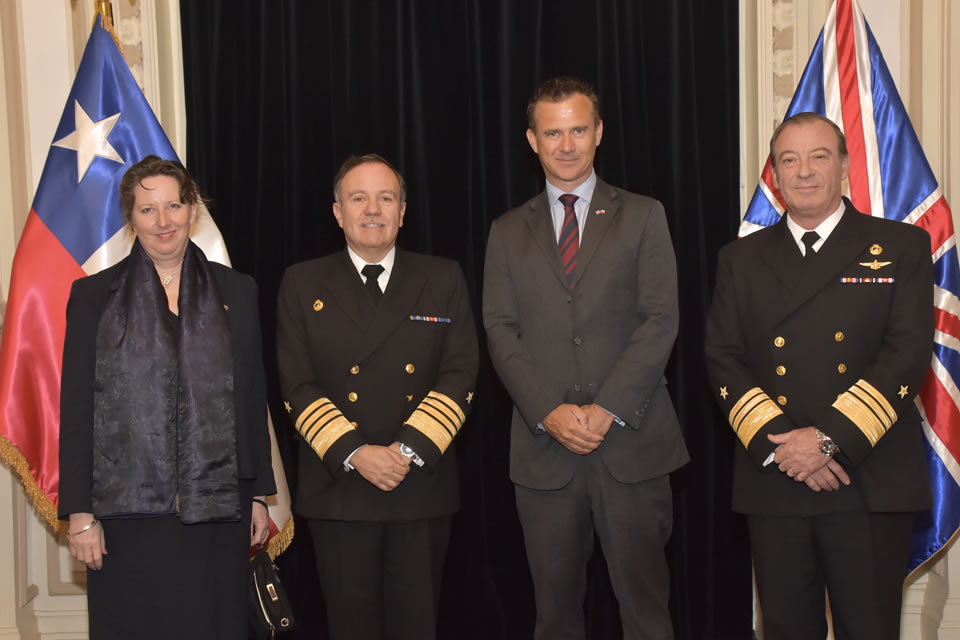 On Tuesday 29 May, Minister Lancaster travelled to Valparaiso, where he made a visit to the Chilean Navy's Headquarters and to the facilities of the Navy's Hydrographic and Oceanographic Service (SHOA). On this day, he also visited the 11th Fire Brigade of Valparaíso 'George Garland'.
Furher information
For more information about the events and activities of the British Embassy in Santiago, follow us on:
Published 31 May 2018