UK-Japan Agreement: Response to media outlets
A response to today's reporting following the signing of the UK-Japan Agreement in Principle on 11 September 2020.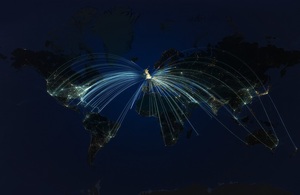 Following yesterday's (11 September 2020) signing of the UK-Japan Agreement in Principle (AIP), we are providing more detail on the economic gains from the Agreement to assist commentators.
A scoping assessment to assess potential benefits was conducted before the Agreement was concluded. It estimated that a UK-Japan Free Trade Agreement could increase trade between both countries by £15.2 billion in the long-run, and could add £1.5 billion, or 0.07%, to GDP in the long run. (Both increases are compared to 2018).
DIT's approach to gauging the long-term benefits of free trade agreements is similar to that used by trade ministries around the world. For transparency, our published scoping assessments set out our methodology and assumptions in detail. Our approach has drawn positive comment from external experts, and we consider it to be robust.
This Government has committed to submitting an Impact Assessment to Parliament, reflecting the final Agreement and updating the scoping assessment figures, before ratification of the Agreement. Ministers have committed to transparency on the impacts of our trade negotiations and to keeping Parliament informed.
The UK-Japan Agreement is tailored to the UK economy and secures additional benefits beyond the EU-Japan Economic Partnership Agreement, giving UK companies exporting to Japan a competitive advantage in a number of areas. It will help to boost jobs and drive economic growth throughout the whole of the UK.
The deal is also an important step towards joining the Comprehensive and Progressive Agreement for Trans-Pacific Partnership (CPTPP). This will give UK businesses a gateway to the Asia-Pacific region and help to increase the resilience and diversity of our supply chains.
Published 12 September 2020