World news story
UK humanitarian support ship visits Belize
Royal Fleet Auxiliary vessel Mounts Bay anchors in Belizean waters during regional engagement visit.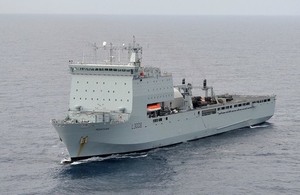 One of the UK's naval humanitarian aid and logistic support ships recently visited Belize.The main purpose of the visit was to share its experiences of delivering humanitarian aid and support to disaster relief operations in the Caribbean Basin with her Belizean hosts.
Mounts Bay of the Royal Fleet Auxiliary hosted members of the Belize Coast Guard, Belize Defence Force, National Emergency Management Organization (NEMO) and Belize Red Cross on board to share their recent involvement and support operation's that were carried out following the destruction caused by Hurricane's Irma and Maria last year, which brought devastation to many islands in the east of the Caribbean.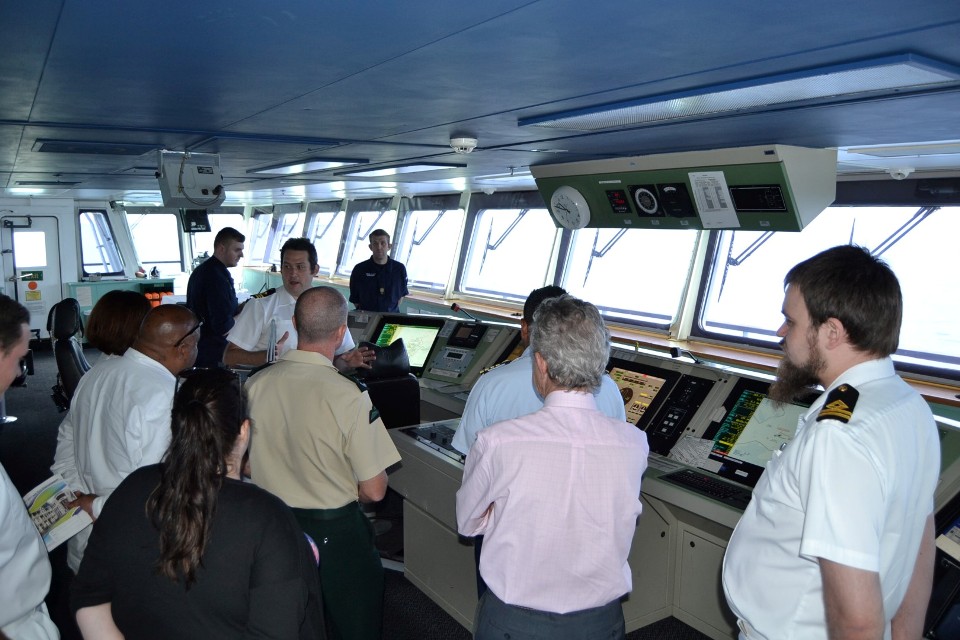 For the British Government, the ship provided not only the immediate response directly after the hurricane passed but also became the floating base from which the British Armed Forces operated to restore power and essential services to the islanders of Anguilla and the British Virgin Islands.
The visit allowed for an increased deepening of UK – Belizean defence relations and included a bilateral crisis planning forum to be conducted as well as a ship's capability demonstration for her Belizean hosts.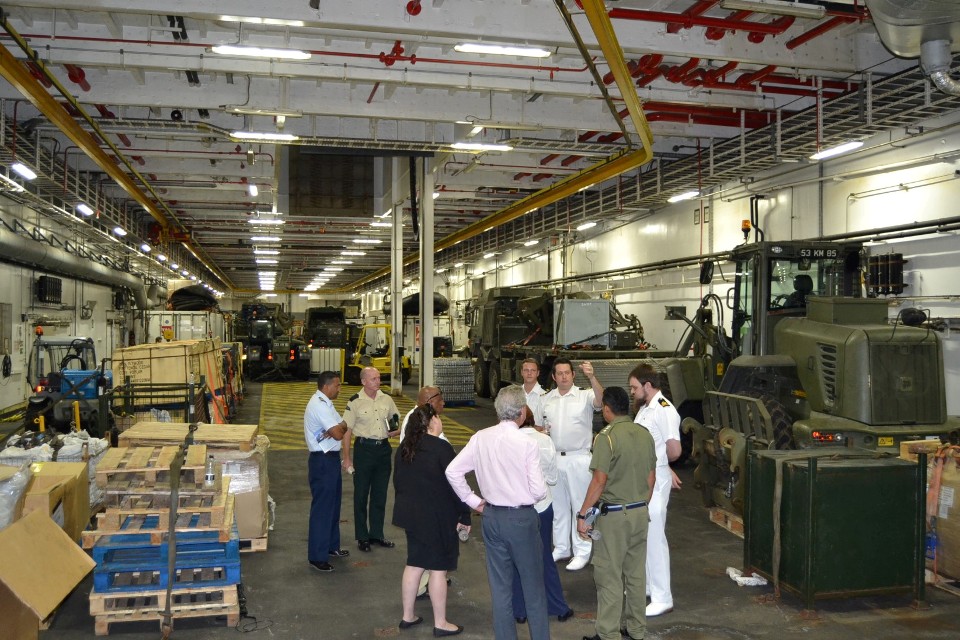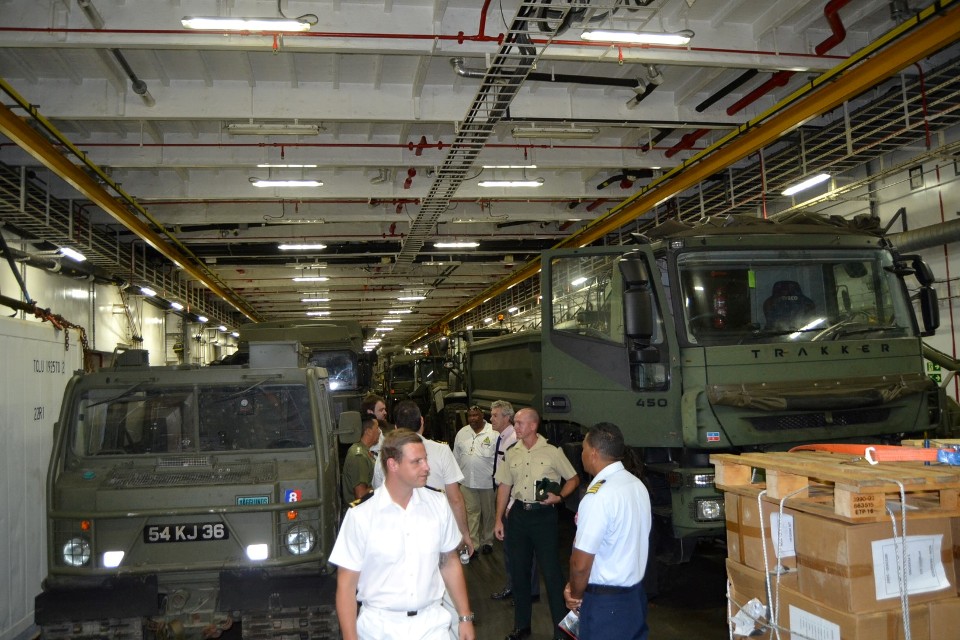 Commanding Officer Captain David Buck met with British High Commissioner Peter Hughes and the UK's Defence Advisor in the Caribbean Lt Col Anton Gash and conducted official calls with the commanders of the Belize Coast Guard, Belize Defence Force and the British Army Training Support Unit Belize (BATSUB) before hosting an evening reception on board Mounts Bay with invited guests which included government officials, diplomats and local dignitaries and professionals, as well as members of the Belizean security forces.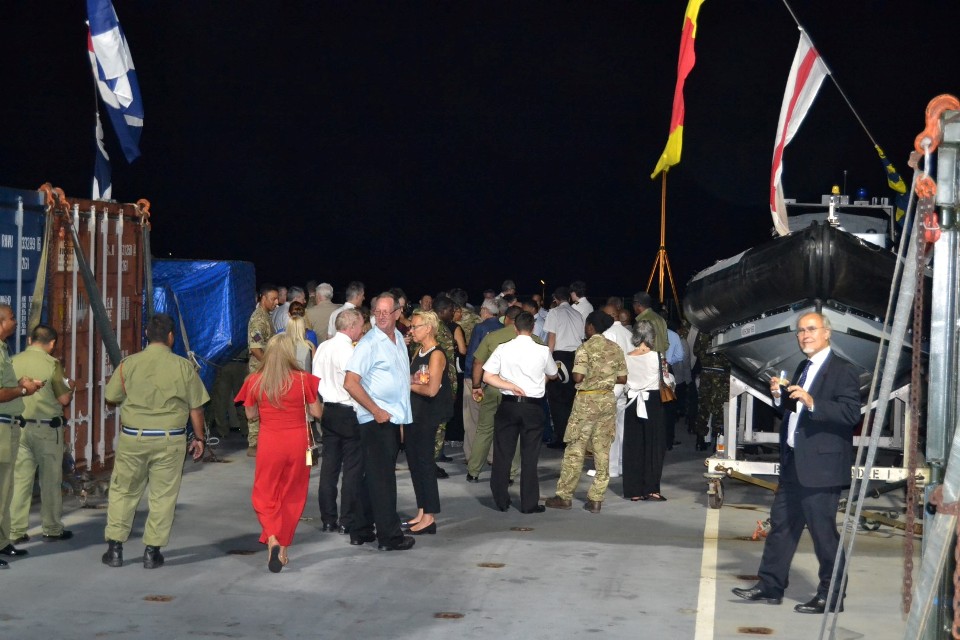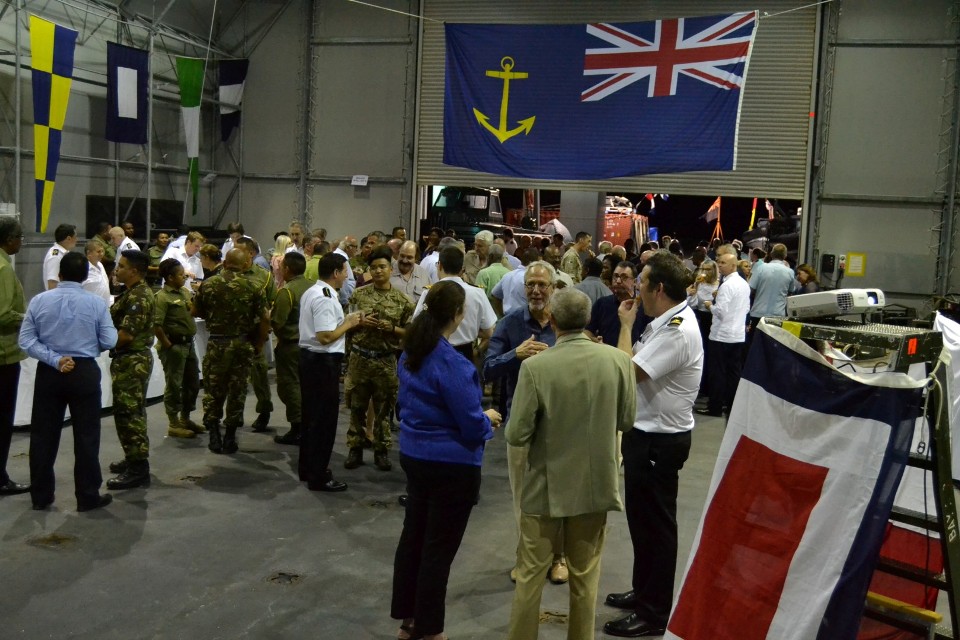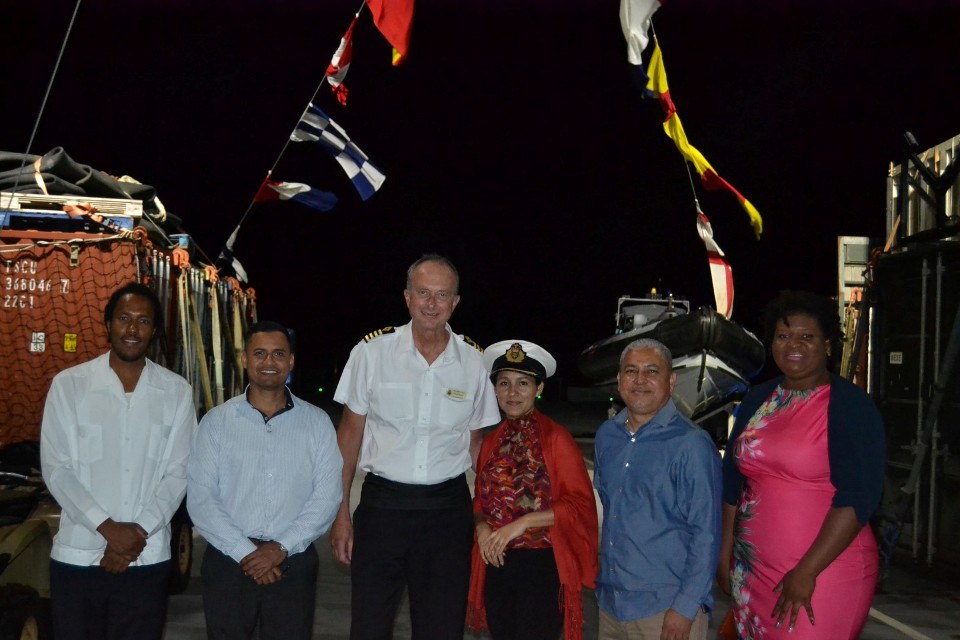 The 177 metre vessel which is currently home to a crew of around 81 officers and sailors continues its regional engagement tour to Mexico before heading to the USA for scheduled maintenance. Once completed, extra personnel including specialists, engineers and a helicopter crew will join the ship's company along with supplies and equipment and after a period of training is conducted, Mounts Bay will resume its vital role as a humanitarian aid and logistic support ship during the Atlantic hurricane season.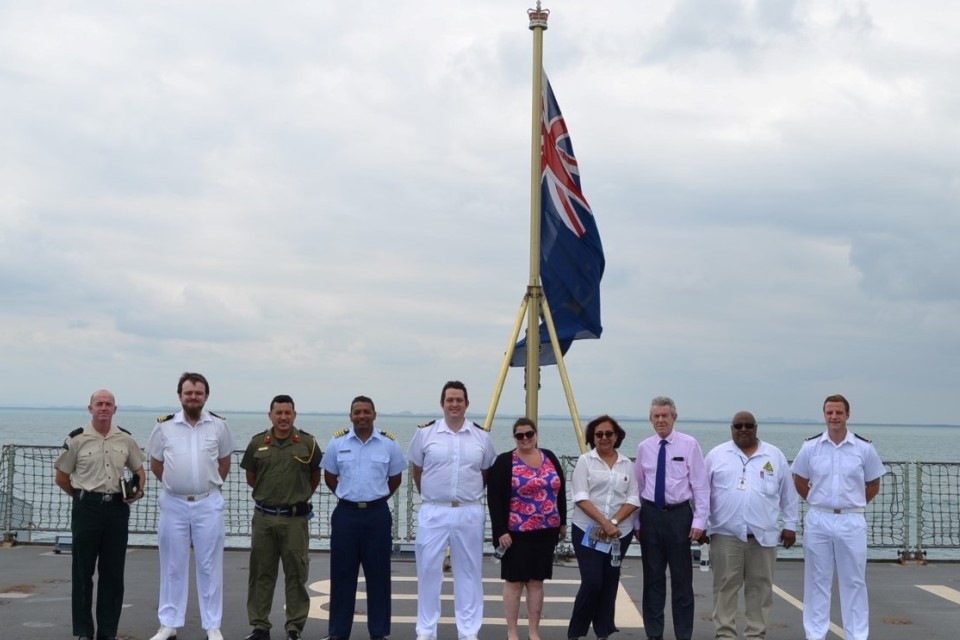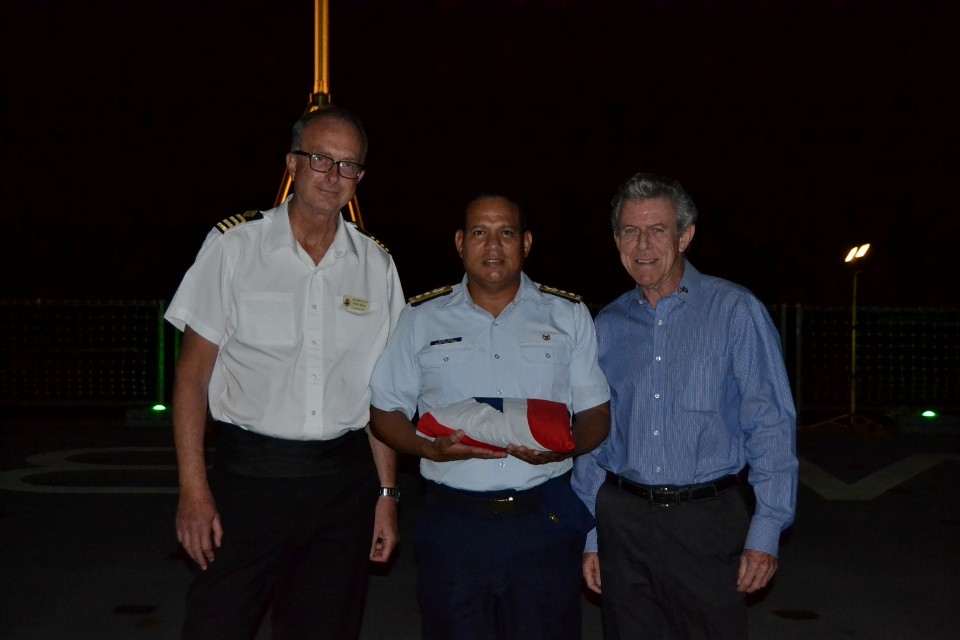 Published 21 March 2018