UK Government's Export Credit Agency pinpoints GCC as a priority market
The GCC has become one of the first regions globally to have a dedicated UK Export Finance (UKEF) team based in-market.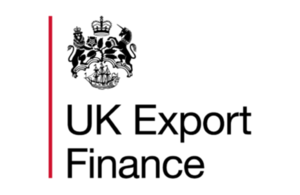 The UK's Department for International Trade has today announced that the GCC has become one of the first regions globally to have a dedicated UK Export Finance (UKEF) team based in-market.
The move comes as the strength of the UK-GCC trading relationship is reaffirmed, after UKEF - the UK Government's Export Credit Agency - financed approximately £2 billion of GCC projects that procured UK exports from April 2016 to March 2017. This represented the largest allocation of UKEF support to one region in the year, underscoring the region's appetite for the UK's world-class goods and services.
UKEF's competitive content requirements help governments and private sector companies around the world to finance projects and procure from UK suppliers. In the UAE alone, there is up to £5 billion of capacity available to project sponsors, as well as an additional £4 billion available for projects in Dubai.
Commenting on the formation of the UKEF team, Alastair Long, Regional Director of Trade and Investment for the Middle East, said:
The establishment of UKEF's local presence demonstrates the importance the UK attaches to the further development of commercial ties between the United Kingdom and the nations of the GCC. There is great synergy between the UK's world-class goods and services and the future plans of Gulf nations. It remains our ambition to continue to play a central role in the region's development.
Taking the helm of UKEF's UAE-based team is business figurehead David Moleshead. Bringing 30 years of export credit experience in the region and in-depth knowledge of the GCC economic and political landscape to his role as UKEF's Senior Counsellor, Moleshead will be based at the British Embassy in Dubai, alongside International Export Finance Executive Hannah Greenwood.
"With billions of dollars available in capacity and a dedicated team for the region, UKEF is now working on-the-ground with project owners to highlight opportunities to collaborate in priority growth sectors," said Moleshead.
"We are focused on being responsive to what the region needs, providing flexible financing and in-market guidance, not only in the traditional infrastructure and energy sectors, but also in education, healthcare, life sciences and creative services to help GCC nations realise their ambitions," he concluded.
Richard Simon-Lewis, Head of Origination at UK Export Finance, said:
At UKEF, we want to make sure that we provide the right support at the right time to help the UK's world-leading suppliers and their partners in the GCC jointly realise their ambitions for growth. With David and Hannah supporting project sponsors in the region, we will be better placed than ever to achieve our mission to ensure that no viable trade with the UK fails for lack of finance.
UKEF's attractive financing options include repayment terms of 2-10 years – and up to 18 in some sectors, such as renewable energy; flexible UK content requirements for projects supported and capital markets refinancing. Furthermore, UKEF is one of just a few export credit agencies globally to make financing available in a number of the GCC's currencies, allowing the region's buyers to access finance in their own currency and making the UK's world-leading goods and services even more competitive. UKEF's ability to provide backing to Islamic financing, a world-first in trade support, also widens options for GCC buyers of UK exports.
UKEF has supported a number of ambitious projects locally, including US$220 million in support for Dubai Arena - a state-of-the-art multipurpose arena contracted by UK constructed firm Kier - with a capacity of 17,000 persons which, when operational in 2019, will host major concerts and sports events. Other UAE projects benefitting from innovative financing of the UK's world-leading goods and services include DWTC One Central and Bluewaters.
Published 2 April 2018