News story
UK government seizes initiative with major summit on fuel poverty in Scotland
Helping groups in Scotland at risk from fuel poverty is a priority for the UK government, says Michael Moore, the Secretary of State for Scotland.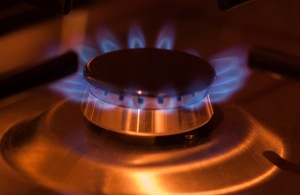 The summit at Napier University was co-hosted by the Secretary of State for Energy and Climate Change Edward Davey and brought together representatives from energy companies, consumer organisations, the regulator and the voluntary sector.
It was part of ongoing discussions designed to find ways to lift vulnerable people out of fuel poverty in Scotland.
Mr Davey used the summit to brief attendees on the range of initiatives the UK government is taking on the issue, including the recent launch of the Energy Company Obligation (ECO) and the Green Deal. He outlined the significant difference these policies will make to improve Scotland's housing stock and help those most in need.
The Secretary of State for Scotland Michael Moore said:
"Fuel Poverty is a UK wide issue and events such as the summit which I am hosting today emphasise that there is a responsibility across government and wider society to tackle this issue together.
"Reducing the cost of energy bills and cutting through the sometimes complex array of tariffs is a vital aspect in tackling fuel poverty. The recent launch of the Green Deal and the Energy Company Obligation will contribute significantly to the work that the UK government has already undertaken"
Energy Secretary Edward Davey said:
"We know many households are struggling with rising energy bills across the UK, so we need to work together across government to help people get a better deal and keep bills down this winter and in the future. Events like today's summit here in Edinburgh further underline our commitment to working together.
"We have a number of schemes to tackle fuel poverty including money off bills for vulnerable households, and we want to make sure people are aware of the help they can get. We are also determined to improve the energy efficiency of homes across our nations, and that's where the Green Deal comes in. This exciting new scheme will transform our current housing stock by helping people pay for energy efficient measures with savings on energy bills, with extra help for those who need it most."
The Scottish government has devolved power over a number of key areas which affect fuel poverty and the UK government has regularly engaged with it on policy development.
The UK government is undertaking a range of initiatives to tackle fuel poverty, including:
a new ECO aimed both at saving carbon and at getting efficient boilers and insulation into the homes of vulnerable people across Scotland, England and Wales. Part of this new scheme is specifically targeted at low income households to help them keep warm and save money on energy bills
a Warm Home Discount scheme worth £1.1bn (2011 to 2012 to 2014 to 2015), expected to help 2 million households across Scotland, England and Wales each year
automatic Winter Fuel Payments made each year to all those in receipt of the state pension in Scotland, England and Wales, to help with the cost of energy bills
innovative work going on with cheaper energy together competition with £5 million set aside to support collective switching in Scotland, England and Wales
The ECO came into force on 1 January. Energy companies have been able to deliver against their obligations since October 2012 and the rules and timings of the scheme are the same both sides of the border.
The Green Deal launched in England and Wales on 28 January and the Scottish government, which was represented at the talks, launched the Green Deal on 25 February. Green Deal assessments are currently available throughout Scotland, England and Wales.
Published 24 January 2013