UK Government proposes new Scottish trade group
Michael Moore will work to give Scottish companies more say on the UK Government's trade policy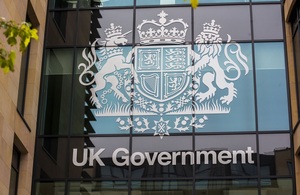 Scottish companies are to be given a better chance to influence UK Government trade policy through the creation of a new group chaired by Scottish Secretary Michael Moore.
UK Trade Minister Lord Green is meeting with a range of Scottish business interests in Glasgow this morning to discuss the proposal. Hosted by David Mundell MP and the Scottish Council for Development and Industry (SCDI) the session with Lord Green is examining ways in which the UK Government can help Scottish more Scottish companies do business overseas.
The UK Government wants to draw on the expertise of bodies such as UK Trade and Investment (UKTI), Scottish Development International (SDI) and SCDI who are all working hard to help Scottish companies do more trade across the globe.
The Glasgow meeting is part of a two day Scottish programme where Lord Green has met bosses from Scottish business and enterprise bodies.
Many of the most important policy levers are controlled by the UK Government and Mr Moore believe Scottish firms need a clearer voice when it comes to influencing decisions over better regulation, international trade agreements and improving access to overseas markets. The Scottish Secretary said it is more important than ever that the different parts of the UK and Scottish Governments are all pulling in the right direction when it comes to helping Scottish companies.
Michael Moore said:
"I want to see more small and medium sized Scottish companies trading overseas. It is vital to Scotland's future economic prospects that this happens.  The UK Trade Minister has heard from Scottish business how the Government can help them trade across the world. I want Scottish business to have a more regular and direct channel to influence UK trade policy. A new Scottish trade group can help us achieve this.
"There is a lot of trade expertise in different parts of the UK and Scottish governments and in bodies such as SCDI.  I think this new group can help ensure that everyone is pulling in the right direction when it comes to helping Scottish firms do business overseas."
Dr Lesley Sawers, Chief Executive, SCDI, said:
"SCDI has a long history of supporting Scottish businesses to break into international markets. In the current economic climate it is vital that we work in partnership with the government and private sector to ensure more business, particularly SMEs, to access the significant opportunities in some of the world's most dynamic economies. We welcome the opportunity to work with the Secretary of State and David Mundell  to develop the Scottish Trade Group and to achieve our global ambitions for Scotland."
Published 8 July 2011