UK Government meeting with NFUS points the way to progress
Scottish Secretary and Defra Secretary meet with new president of NFUS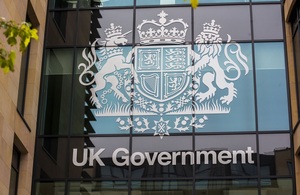 The Secretary of State for Scotland Michael Moore has welcomed a "productive meeting" between himself, Environment Secretary Caroline Spelman and the new President of the NFUS, Nigel Miller. Focusing on reform of the CAP, the Grocery Code Adjudicator and global food security, the Scottish Secretary said it had been a "constructive" session that showed the UK government's determination to work with the Scottish farming industry to achieve common aims.
Mr Moore welcomed the invitation from Nigel Miller to Caroline Spelman to meet in Scotland in the near future. Arrangements will now be made for the visit.
Speaking after the meeting, Moore said about CAP reform:
"This government has made crystal clear that we will maintain direct payments to farmers in Scotland and, in particular, support for less favoured areas.
"The current round of CAP negotiations is an opportunity to reform, simplify and 'green' the system, but in doing so we will negotiate hard on behalf of the industry to maintain its long-term health."
On the issue of the Grocery Code Adjudicator, Moore added:
"We need to ensure that supermarket pricing is fair to farmers and consumers. It should be open, transparent and sustainable. That's why the Government has promised to bring forward plans for a "supermarket ombudsman". We were able to confirm at today's meeting that those plans are well under way and we will present our proposals over the coming months."
On working together, Moore said:
"This positive meeting showed that the Government and the industry in Scotland share many common goals. On these issues and others we will continue to engage closely with the NFUS and others. Working together, we can get the right outcomes."
Published 30 March 2011