UK Government launches campaign to strengthen commercial trade
The UK Government launches campaign to help UAE companies find British suppliers.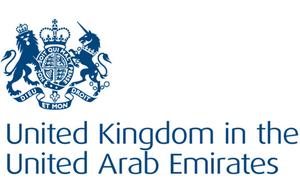 There have been over 80,000 responses from British companies to overseas business opportunities in the last two years, and there has been a year-on-year increase of 95%, demonstrating that the UK is a world-leading hub and very much open for business.
With a network of experienced companies across all sectors, the UK Government's free matching service on UKTI events is enabling businesses from the UAE to benefit from world-class products and services. By registering, companies are able to outline the products or services they need and the UK Government will match them with the right British businesses. For example, when UAE-based International Performance Excellence, who represent Investors in People, needed UK expertise to deliver projects for their customers, they turned to UK Trade & Investment (UKTI).
Dr Alaa Garad from International Performance Excellence said:
At the beginning I was not sure that such a small note on the UKTI portal could generate such interest. However, I have received over 70 expression of interest – two agreements have been signed with business partners from the UK and I met personally with two partners in London with whom we signed Memoranda of Understanding. Thanks to Ms. Sunita Mirchandani at UKTI for her help and genuine care.
Alastair Long, the new Director of Trade and Investment at the British Embassy Dubai said:
In the past year, this UK Government service has helped hundreds of companies in the UK and UAE to connect. Whatever your business need, by registering for this world-leading service, you can access the UK's unparalleled expertise."
UAE companies that register their details before 1 April 2016 will not only benefit from being linked up with leading British business but also be in with the chance to attend the International Festival of Business 2016 in Liverpool as part of a bespoke trade delegation.
Contact for this press release
Sam Kelly Press and Public Affairs Tel: +971 4 309 4444
Published 9 March 2016