News story
UK Government investment gets Scottish cities superconnected
Small businesses in Aberdeen, Edinburgh and Perth now have extra time to apply for £3,000 grants for better broadband.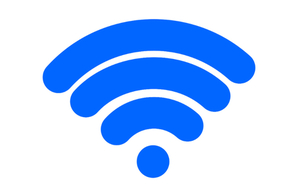 Scotland's capital, the Granite City and the Fair City are undergoing a digital transformation, latest figures show.
As part of the UK's "Superconnected Cities", the UK Government has invested in helping Aberdeen, Edinburgh and Perth develop the digital infrastructure they need to remain internationally competitive and attractive places to invest, visit and do business.
Figures released today show more than 550 small businesses across the three cities have been given grants for a faster and more reliable internet service. Community centres, libraries, museums and sporting complexes in the three cities are also among 1000 public buildings in cities across the UK which are on the way to becoming public wifi hotspots.
Culture Secretary Sajid Javid said:
I'm delighted Scottish cities have taken up the challenge to become part of the UK's Superconnected Cities as part of the Government programme. It's vital that our cities have the digital infrastructure like superfast broadband and wifi in place to deal with the demands of the digital age. Our investment in Aberdeen, Edinburgh and Perth has delivered a welcome boost to their respective local economies, and is all part of our long term economic plan.
Scottish Secretary Alistair Carmichael said:
Whether you live in one of our cities like Aberdeen, Edinburgh and Perth or in one of our most remote communities, the UK Government is working to ensure that Scotland is at the heart of the UK's digital transformation.

This Government has put hundreds of millions of pounds into digital programmes across Scotland. Helping small businesses and local communities get access to fast reliable broadband and free wi-fi respectively, are two great examples of this substantial investment.
In Aberdeen, Edinburgh and Perth the programme has delivered:
554 connection vouchers (worth up to £3000 each) to small businesses, allowing them to upgrade their internet connections to a much faster and reliable service
111 public buildings will have access to free wi-fi in the coming months, allowing connectivity on the move to residents and visitors.
Across the UK more than 14,000 small businesses have taken up broadband grants of up to £3,000 each, free public Wi-Fi is now installed in more than 1,000 buildings and is available on buses, trams and trains in many cities across the UK.
The broadband grant element (due to finish on 31 March 2015) has been so popular that the offer has now been extended and from April 1 will also include Inverness, Glasgow and Stirling as well as 25 other UK cities.
Published 26 March 2015