World news story
UK government introduces pre-entry tuberculosis screening for long-term UK visas
The UK Border Agency has today announced the arrangements for the introduction of pre-entry tuberculosis (TB) screening in the Philippines.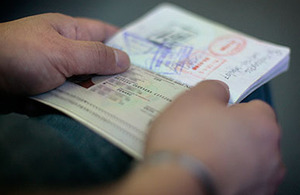 This follows the UK government's announcement in May 2012 that it would be extending this requirement to an additional sixty seven countries, including the Philippines, based on the figures for high TB incidence provided by the World Health Organisation (WHO).
This brings the UK into line with the practice of a number of other countries including the US, Canada, Australia and New Zealand.
Further details can be found on the new TB screening page of the UK Border Agency in the Philippines website, including frequently asked questions.
Pre-entry TB screening is only required for individuals in the Philippines who are applying for a UK visa which is longer than 6 months. The process will require individuals to be screened and obtain a certificate from an approved International Organisation for Migration (IOM) Health Centre in the Philippines to show that they are free of TB before they make a UK visa application. They will need to include the TB certificate with their visa application.
The requirement for pre-entry TB screening will begin from 28 February 2013 and will apply to all individuals making applications for a UK visa longer than six months.
Applicants who require pre-entry TB screening should contact the IOM Health Centre in Manila to schedule an appointment. A 3200 PHP fee is payable. No appointments will be available until 28 February 2013.
Further details of the approved Health Centre facilities available in Manila with the IOM can be found on the UK Border Agency website.
Published 14 February 2013