UK Government announces Scotland Bill changes
Scottish Ministers are set to receive extra powers to aid fiscal flexibility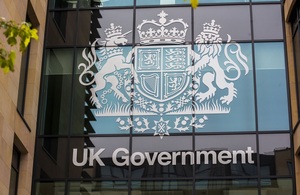 Scotland is set for extra financial powers as part of the Scotland Bill, the UK Government announced today (Monday 13 June).
A joint Written Ministerial Statement by the Treasury and Scotland Office laid in Westminster builds on the cross-party consensus around the Bill by revealing a package of powers for the Scottish Parliament in addition to the existing changes outlined in the Scotland Bill. The new powers give the Scottish Government greater responsibility for the taxes required to fund their spending decisions and will improve the accountability of the Scottish Government to the Scottish people.
The financial measures set out in the Bill, together with existing devolved powers will provide Scottish Ministers with a total of £12 billion of financial powers and represents the largest single transfer of fiscal power from Westminster in the history of the United Kingdom.
The changes announced today are:
Introducing a power in the Scotland Bill which will enable the Government to amend, in future, the way in which Scottish Ministers can borrow to include bond issuance, without the need for further primary legislation. The Government will conduct a review of the costs and benefits of bond issuance over other forms of borrowing, and will consider extending Scottish Ministers' powers where this does not undermine the overall UK fiscal position or have a negative impact on total UK borrowing;     
-Removing the requirement for Scottish Ministers to absorb the first £125 million of tax forecasting variation within their budget - this will give the Scottish Government more flexibility to decide how best to respond to variations in tax receipts compared to forecasts;
Allowing Scottish Ministers to make discretionary payments into theScottish Cash Reserve for the next five years, up to an overall total of £125 million - this will help manage any variation in Scottish income tax receipts compared to forecasts in the initial phase of the new system; and
Bringing forward to 2011pre-payments, a form of cash advance, to allow work on the new Forth Replacement Crossing to begin.
The changes come shortly before the Scotland Bill goes to its Report stage and Third Reading in the House of Commons on 21 June. It will also go to the House of Lords and will be subject to a further vote by the Scottish Parliament.
In making these amendments to the Bill, the UK Government has considered carefully the recommendations made by the Scottish Affairs Select Committee in the UK Parliament and the Scotland Bill Committee in the Scottish Parliament. The Scottish Government has indicated it has further proposals to make in a number of areas. Some of these have already been considered and rejected as part of the Calman process on the basis of a careful consideration of the evidence. Nevertheless, the UK Government has committed to listen carefully to any detailed proposals supported by robust evidence that are put forward by the Scottish Government.
However, the amendments to the Bill and supporting package announced today will ensure that Scottish Ministers have greater flexibility to exercise their new powers effectively, with greater accountability to the Scottish people.
 
The Chancellor of the Exchequer George Osborne said: "The Scotland Bill represents a major devolution of responsibility to the Scottish people for raising taxes. It is proof that this Government is delivering on the promises we made to the Scottish people. I always said that if ideas were put forward by the Scottish Parliament to improve the way the new fiscal powers will work, I would listen carefully and treat them with respect.
 
So today, I am very willing to offer these important changes. They will give the Scottish Parliament and Scottish Government much greater flexibility in the use of their new tax and borrowing powers. They are also fair to the people of the rest of the United Kingdom, who have an interest in sound public finances.  
 
I have always believed that devolution brings rights, but also responsibilities. The far reaching changes we are introducing means that the Scottish people and their elected representatives will be much more responsible not just for decisions on public spending in Scotland, but also for the Scottish taxes needed to pay for those decisions.
 
I think this will significantly improve the fiscal responsibility and accountability of the Scottish Government, which can only be good for the people of Scotland."
 
The Secretary of State Michael Moore said: "The Scotland Bill is already the biggest transfer of fiscal power from London since the creation of the UK.
 
"By listening to the Scottish Parliament committee and responding to its recommendations, we have built further consensus and strengthened the package.
 
"We are introducing a mechanism to protect the Scottish budget from sudden shocks. We are also opening up the possibility of future Scottish bonds and bringing forward partial borrowing powers so that work on a new Forth Replacement Crossing can begin in this financial year.
 
"Along with other measures in the Scotland Bill, these proposals will allow the Scotland to shape the economy we want and generate the jobs we need. They will do so within the framework of strong and stable UK." 
Published 13 June 2011