World news story
UK Foreign Office Minister Alok Sharma arrives in Bangladesh
UK Minister for Asia and the Pacific arrived in Dhaka to reaffairm the bilateral relationship between the UK and Bangladesh.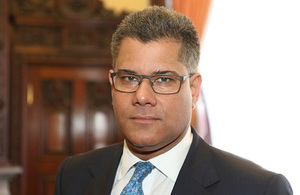 Alok Sharma MP, UK minister for Asia and the Pacific, arrived in Dhaka this afternoon at the start of a three day visit. The minister will meet Prime Minister Sheikh Hasina and Foreign Minister Abul Hassan Mahmood Ali MP. He will hold discussions with political party leaders, representatives from business, civil society and minority and faith groups, and also meet Chevening and Commonwealth alumni.
Ahead of his arrival, Mr Sharma said:
"I am delighted to be taking part in my first Ministerial visit to Bangladesh. The relationship between our two countries is founded on a shared history and strong ties. I look forward to discussing how our relationship can be further strengthened, including through stronger counter-terrorism cooperation, deeper educational links, the prestigious Chevening scholarship programme, and enhanced bilateral trade."
Further Information
Alok Sharma was elected to the UK Parliament in 2010 and appointed Minister for Asia and the Pacific in 2016.
Prior to entering Parliament, Alok Sharma worked for 20 years in the international financial services sector.
Published 2 March 2017