World news story
UK Extends Priority Visa Service in Indonesia
The UK Government announced it is extending eligibility of its priority visa service to all business, work and student visa applicants.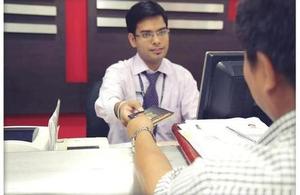 The announcement was made as part of the UK's GREAT week of events in Senayan City mall, to promote the UK as a destination for tourism, business and study.
Speaking at the event via video-link, UK Foreign Secretary William Hague said:
We are determined to make it easier for you to visit our country and I am delighted to announce that from October we will be extending the premium, and faster, visa service that we offer in Indonesia. There really has never been a better time for Indonesians to visit the UK.
A spokesperson for UK Visas and Immigration added:
The UK is open for business and we are working to support those who we want to attract to the UK. This includes our visa service and today the Foreign Secretary has announced that we will extend our priority visa service in Indonesia to include anyone travelling for business, investment and work purposes as well as students applying under Tier 4.
The priority visa service is a fast track processing service which aims to return visa decisions within 3 to 5 working days compared to the standard 15 working day service. The service will expand to include new categories from 14 October 2013.
Demand for UK visas continues to increase. In the 12 months to June 2013, UK Visas and Immigration processed over 38,000 visa applications from Indonesian nationals including a 12% increase in tourist visa applications and 9% increase in business visitor applications. 96% of those who applied for a UK visa in Indonesia were successful.
Notes for Editors
The expansion of the priority visa service and other recent enhancements to the UK visa service, including the recent opening of a new visa application centre in Bali, will provide a more convenient and efficient service to our growing customer base.
A number of policy changes to make the economic visa routes to the UK more flexible and attractive to UK business also came into effect from October 1.
These policy changes include removing the English language requirement for intra-company transferees, making it easier for graduate entrepreneurs to switch into the skilled worker category, and waiving share ownership restrictions for senior staff earning £152,100 or more. Some students will also be allowed to stay in the UK after their studies to undertake a corporate internship.
The policy changes also introduce greater flexibility for tourists and business visitors allowing them to undertake some study, as well as expanding the activities a business visitor can undertake in the UK.
Further information is on the UK Visas and Immigration website.
Published 3 October 2013