News story
UK-China Intellectual Property Symposium
The UK-China Intellectual Property Symposium is an international event which promotes and protects IP across borders to foster growth.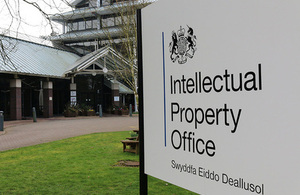 Hosted by the UK Intellectual Property Office and the Chinese State Intellectual Property Office the Symposium will be held in Beijing on 1 September 2014. Prime Minister David Cameron and Chinese Premier Li Keqiang agreed to hold this summit during their meeting in December 2013.
The UK-China Intellectual Property (IP) Symposium will provide an opportunity for businesses from both countries to engage directly with government officials to make it easier for them to navigate the Chinese and UK intellectual property systems. The aims are to:
improve the knowledge of UK and Chinese businesses of our respective intellectual property systems
create a public dialogue on the emerging challenges and changing landscape of intellectual property
Baroness Neville-Rolfe, UK Intellectual Property Minister, said:
An effective IP system is increasingly important for helping to promote and to deliver innovation and growth. The Symposium is an important opportunity for UK and Chinese businesses to take a real leap forward in how they work with the IP systems in both countries. This will help open up further the business relationship with China, a key trading partner in the UK's programme for economic growth.
The all-day event will be opened by Baroness Neville-Rolfe and Commissioner Shen Changyu of the Chinese State Intellectual Property Office. The panel sessions will bring together IP officials and senior judiciary members from both countries. A number of other UK-China IP events will be held throughout the week across 8 different cities in China.
Published 6 August 2014