World news story
UK chief of defence staff visitsThe Gambia
UK Chief of Defence Staff General Sir David Richards visited The Gambia for talks with Gambian government officials to discuss the on-going military conflict in Mali.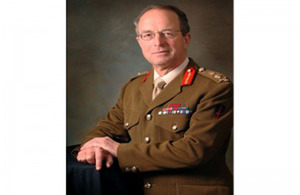 General Sir David Richards is on a fact finding mission to West Africa and earlier on Friday morning visited Mali before making his way to The Gambia.
During his visit to The Gambia Sir David Richards met with Gambian Vice President Dr Isatou Njie-Saidy, Gambian Chief of Defence Staff Major General Ousman Bargie, as well as the Gambian Ministers for Foreign Affairs, Justice, Interior and Presidential Affairs.
Commenting, UK High Commissioner to The Gambia David Morley said:
"I was delighted to welcome the UK's Chief of Defence Staff to The Gambia. Both The Gambia and the United Kingdom have a strong interest in ensuring a strong and safe Mali and I'm grateful to the Gambian government for the useful discussions we had today."
Published 23 March 2013