World news story
UK and Singapore come together to launch £10m quantum space programme
On 27 October 2018, the UK and Singapore announced the launch of a £10 million space programme to build and fly a quantum key distribution (QKD) test bed.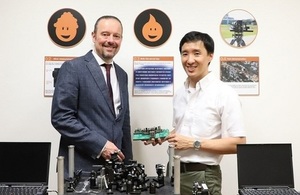 The project will see teams from both countries build and deploy the 'QKD Qubesat' in an attempt to establish and send secret cryptographic signals that cannot be accessed by third parties. The project aims to ensure security over national and international distances, at a lower cost to alternative, ground-based fibre infrastructure.
Currently, 99% of the world's digital communication relies on public key access algorithms that, as recent cyber-attacks have demonstrated, are far from secure. From compromises in the US electoral system to the attack on Singapore's medical record data bases; the recent spate of data mega breaches have made it clear that electronic communication is riddled with vulnerabilities. To mitigate such risks, QKD offers the most secure encryption technologies to date that can be seamlessly integrated onto the network systems already in use.
The joint programme will be led by the Science and Technology Facilities Council's RAL Space in the UK and National University of Singapore's Centre for Quantum Technologies (CQT) in Singapore. RAL Space will contribute its expertise in innovative space technology and optical links needed for beaming QKD signals. Aligned to this, QCT will contribute its expertise in the building of rugged and compact QKD instruments. Together, the project seeks to build on both countries' stake in claiming a leadership status in the emerging QKD market.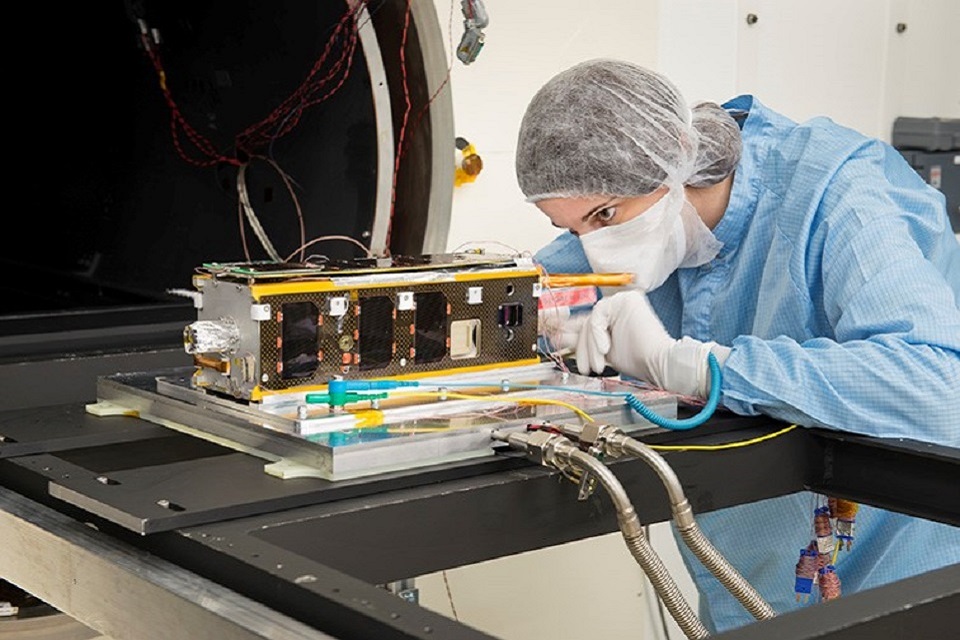 Expected to be operational in 2021, the programme offers a potential global opportunity worth £11.5 billion over the next decade.
Mr George Loh, Director, Programmes at the National Research Foundation (NRF) in Singapore said:
Singapore and UK share the same outlook to leverage research & innovation to develop capabilities and derive benefits for our respective countries.
This collaboration with Singapore is significant as it takes place against a legacy of strong and deep links between the two nations. The bilateral Innovation and Research Partnership signed in 2014 paved the way for a number of wide-ranging science and innovation collaborations between academia and industry based in both the UK and Singapore.
On launching this latest partnership, UK Science Minister Sam Gyimah said:
Science has no borders and this is a brilliant example of our world leading space sector using technology to benefit consumers, keeping our data safer than ever before. Our commitment to science is at the heart of our modern Industrial Strategy and international collaborations are vital to putting the UK on the world stage as an innovation superpower.
The UK's investment in this programme is part of the Industrial Strategy commitment to develop new manufacturing and export opportunities for the UK space sector, including vital infrastructure for UK telecommunications that can shore up the safety and resilience challenges for the country. In addition, the QKD Qubesat mission is closely aligned to the UK National Quantum Technology Programme that has links to industries within the UK and overseas to exploit commercialisation opportunities for the technology.
Overall, this pioneering programme may be the game-changer in the way the world conducts its activities online. From e-transactions to chat sites, the promise of more-secure-than-ever cybersecurity is a tremendous opportunity that could well demonstrate the UK's expertise and leadership in the sector and go a long way in building a new generation of R&D ties with Singapore.
Further details about the programme are available at https://stfc.ukri.org/news/uk-and-singapore-collaborate-on-10m-satellite-project
Published 3 October 2018