Press release
UK and India agree to increase IP cooperation
Prime Minister witnesses signing of landmark Intellectual Property Agreement between UK and India.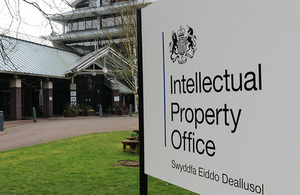 Tuesday 8 November 2016 (London): Prime Minister Theresa May and Indian Prime Minister Narendra Modi have witnessed the signing of a major Intellectual Property (IP) agreement between the UK and India.
The Memorandum of Understanding (MOU) was put together by the UK Intellectual Property Office (UK IPO) and the Indian Department of Industrial Policy and Promotion. It will help enhance bilateral cooperation on a range of IP related activities. For example:
exchanges of best practice in the field of IP, for example, streamlining the processing of registrations for patents, trade marks and designs
technical exchanges which can involve supporting enforcement authorities and assisting mechanisms for the judicial resolution of IP disputes
outreach activities including business advice on how to value and secure IP
education campaigns to increase awareness and respect for IP for the general public
The agreement, signed by Adam Williams, Acting Director International Policy at the UK IPO, and Joint Secretary Rajiv Aggarwal of India's Department for Industrial Policy and Promotion, reflects the importance of Intellectual Property for economic and social development in both regions.
Baroness Neville-Rolfe, Minister of State for Energy and Intellectual Property, said:
I am very pleased to see the importance of Intellectual Property being recognised in India, notably in their Intellectual Property Rights Policy published in May. A strong IP system is a catalyst for running a modern innovative economy.

It makes perfect sense for the UK and India to share best-practice and look to improve our respective IP systems as much as possible. I look forward to working closely with our Indian counterparts to ensure that innovative British and Indian businesses can thrive whether their operation is in Manchester or Mumbai.
Sir Dominic Asquith KCMG, British High Commissioner to the Republic of India, added:
The signing of a MOU on intellectual property between India and the UK is an important development that will promote innovation and creativity in both countries. It will help the UK to support India's drive to improve ease of doing business, thereby advancing trade, investment and economic growth.
Notes to editors
The UK Intellectual Property Office is responsible for Intellectual Property (IP) rights in the United Kingdom, including patents, designs, trade marks and copyright.
Published 8 November 2016