World news story
'UK a world leader in semiconductor design'
British Deputy High Commissioner Ian Felton was speaking at the Electronic System Design & Manufacturing event in Bangalore today.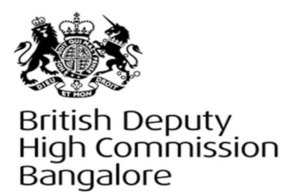 India Electronics and Semiconductor Association (IESA) began its ninth consecutive annual flagship event, IESA Vision Summit, in Bangalore on 3 February 2014. IESA is the premier body for the Electronic System Design & Manufacturing (ESDM) industry in India.
The theme for this year's Vision Summit 2014 takes a close look at India's electronics manufacturing story: 'From Consumption to Creation'. The two-day event, comprising of keynote speeches from industry thought leaders and panel discussions will study the issues of the ESDM sector like consumption, product Innovation and manufacturing in India.
Speaking at the IESA Vision Summit in Bangalore, British Deputy High Commissioner Ian Felton said:
The UK is a world leader in semiconductor design. 17 of the world's top 25 semiconductor companies have design and development operations in the UK. This capability arises from two main drivers - first, the academic powerhouses of world-leading engineering universities are based in the UK. Second, the use of the fabless business model by outsourcing silicon wafer manufacturing reduces the cost of market entry for innovative companies bringing new value propositions to the market and enables a large number of new businesses to exploit openings in the design supply chain.
He also said:
The UK offers fast, easy access to Europe and the rest of the world, access to consumer markets in the UK is good and distribution costs low and finally, the UK has a significant presence from existing global companies.
IESA Vision Summit 2014 features a line-up of industry experts, government officials, strategists, policy makers and business leaders. They will be offering their views and visions on the future of semiconductor and electronics by exploring the trends, challenges, and opportunities shaping the Indian industry.
Sanjeev Keskar, Chairman, India Electronics and Semiconductor Association (IESA), said:
While India is globally renowned for its consumption potential, the changing global landscape in electronics design, manufacturing capabilities and cost structures have turned the creation needle towards India. At IESA, we are utilising the platform of Vision Summit 2014 to take a close look at India's high-value added electronics manufacturing scenario, and the readiness of the Indian ESDM sector to meet this challenge.
Follow UK in India on Twitter, Facebook, Flickr, YouTube, LinkedIn, Storify, Eventbrite, Blogs, Foursqare
Published 3 February 2014