World news story
UAE and UK relations are strong
Bilateral relations between the United Arab Emirates and the UK have never been stronger.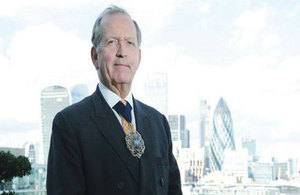 Nowhere is this better demonstrated than in the link between our two nations as leading financial districts in our respective regions.
Our geographical locations between the Western and Asian time zones allow us to work virtually around the clock. That has helped to attract high-calibre companies to our respective financial districts – companies that have the right degree of experience and expertise in the banking, insurance, financial and legal sectors.
For this very reason I am delighted to lead such a strong delegation of these firms from the City. We will be in the UAE this week as part of a wider 12-day visit to the Gulf states, which demonstrates just how seriously the UK wants to build a closer economic tie with the UAE.
During my three day visit I'll speak with senior members of the government, investment authorities and business leaders in the UAE, looking to deepen the economic ties between our two countries. This traditionally strong trading relationship has only got stronger over the past few years, allowing us to reach our target of £12 billion in bilateral trade – originally set for 2015 – far earlier than expected, in early 2014.
It is also why some of our best known firms have substantial operations in the country: Barclays Capital, HSBC, Clifford Chance, Norton Rose, Serco and Thomson Reuters to name but a few. They are just a handful of the 4,000 UK businesses operating in the UAE and we want that number to increase even further. They know that because the UAE is the UK's 12th largest trading partner, the country will remain an attractive business option for the UK.
But it is not just strong economic ties that our two nations share. We also share historical and cultural links. More than 100,000 British nationals live and work in the UAE, joined by over one million British tourists every year. This is mirrored by the thousands of Emiratis who come to UK as tourists or to study at our world-leading academic institutions.
The powerhouse cities of UAE, Abu Dhabi and Dubai, are growth markets in their own right. With Dubai estimating a 50 per cent increase in population by 2020 from the present levels of 2.3 million, the city is continually building on its status as the region's business, logistics, media and leisure hub.
Abu Dhabi is also on a similar path as they look to grow their non-oil economy and achieve a target of two-thirds of their GDP accounted for by the non-oil sectors. The city has therefore invested in significant enhancements to transport, housing, power, water and local amenities, to meet the needs of what is expected to be a fast-growing resident, expat and tourist population
These are truly exciting times for the country. When Dubai hosts the World Expo in 2020, the country will swell with an additional five million visitors during the six month event. With the UK's expertise in managing major events like these, from design to delivery, as demonstrated by the London Olympics in 2012, we remain ready and willing to offer our experience and expertise in this area.
UK Trade & Investment has also widened its remit to boost FDI opportunities into the UK and better support commercial investors from the Gulf. They can help companies from the UAE quantify and assess market opportunities in the UK and work with them to identify the best way to start trading in the company. They will help UAE firms get registered, find the best UK location and provide support with banking, immigration and legal services.
And this is not simply limited to London. A major contributor to the UK's position as a top destination for FDI is the wide choice of locations that are globally renowned as centres of expertise and opportunity across a wide range of industry sectors. Cities like Edinburgh, Manchester, Leeds, Bristol and Cardiff all present themselves as attractive locations for investment.
A further aspect of our close working relationship includes the importance of skills and qualifications, which are today's real passports to global growth, both on a personal and sectoral level. As Chairman of the globally renowned Chartered Institute for Securities & Investment I know just how education, training and qualifications are key ingredients of successful economy. They can help upskill the domestic workforce in all the Gulf states, facilitating the development of the financial and professional services industry and equipping the economy with a deep pool of talented, qualified and knowledgeable employees. I look forward to discussing this when I speak at a Cass Business School reception in Dubai.
If I can leave one message after my visit it would be that the UK is the natural partner of choice for the UAE. The City's firms are not just limited to the 'Square Mile' in London but include those found in all parts of the country. The issues that our two countries face, such as diversifying our economy, building our skills base and reaching out to new markets remain remarkably similar and we can help tackle these together if we support each other as financial partners in the future.
Published 25 January 2015