News story
Two new libraries join the UK patent libraries network
Hull and Northamptonshire Central Libraries become recognised intellectual property centres after joining the UK's patent library network.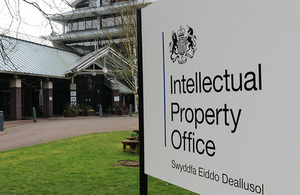 The addition of these two libraries to the network brings the total number of PatLibs across the UK to 15. The centres will provide businesses and entrepreneurs with advice and support on IP issues. They will also offer patent searching, clinics with IP professionals and general business advice.
Rosa Wilkinson, Director of Innovation at the Intellectual Property Office, said:
I am delighted to welcome the libraries to the UK PatLib Network. The network provides support, advice and information in respect of IP on a regional basis. It is vital that this support continues. The expansion of the network demonstrates the importance of this support. IP is important; in the UK we invest more in intangible assets than tangible assets. Businesses need to recognise this and take steps to protect their innovation and creativity.

Entrepreneurs and innovators in these areas now have access to the right support and advice to ensure they can do this. Through free specialised advice, workshops and IP clinics they will have the knowledge to recognise IP within their business and understand the value it brings as their business starts to grow. This will benefit not only the local economy but the wider UK economy.
Both libraries have been supported by the Enterprising Libraries programme. This is funded by the Arts Council England and the Department for Communities and Local Government, in partnership with the British Library. The programme uses libraries' roles in the community to spark local economic growth.
Further contact information is available.
Published 9 February 2015