News story
Twitter Q&A with Greg Barker, Thursday 6 October 1130 GMT
Climate Change and Energy Minister Greg Barker took part in TwitterUK's Question & Answer series, answering your questions on rising energy…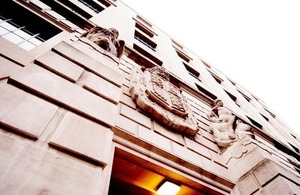 Climate Change and Energy Minister Greg Barker took part in TwitterUK's Question & Answer series, answering your questions on rising energy prices and household energy bills.
We took questions in advance as well as during the session using the DECC (@deccgovuk) twitter account. The live session was on Thursday 6th October at 1130 - 1230 GMT using the hashtag #AskEnergy.
The feed below captures the questions and answers but we also plan to publish answers to some of the 300 + questions we couldn't answer during the time.
Published 1 May 2012