World news story
Travel to the UK by Filipinos grows strongly
The UK is welcoming record numbers of Filipino visitors to its shores.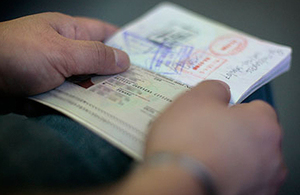 Over 49,000 UK visas were issued to Filipinos in the 12 months to March 2014, with a 27% growth in tourists and business visitors driving the increase in numbers.
British Ambassador to the Philippines, Asif Ahmad said:
It is great to see our people-to-people links growing in such a way that we are seeing more Filipinos travelling to the UK not just for sightseeing but also to do business. The GREAT campaign we launched last year showcased the UK as a destination that offers a diverse range of attractions from historical sites to modern architectural designs, world class universities and inspiring commercial enterprises. We want to welcome even more Filipino visitors in the coming 12 months.
This growth in visitors is clear evidence of the strong credentials the UK has for tourism, culture, sport and innovation. With a wider range of flight options, it has never been easier or faster to get to London from Manila.
Ambassador Ahmad dispelled misconceptions that it is difficult for Filipino travellers to get a UK visa:
Over 90% of Filipinos who apply for a tourist or business visit visa are successful. We encourage you to apply early and have with you all the necessary documents when you go for your appointment. Be clear about the purpose of your visit. There are additional services you may want to look into, such as the priority visa service and prime time service, for those who need a bit more flexibility.
To cater for the growing demand there have been a number of enhancements to the UK visa service in recent times to improve the customer experience and make the journey to the UK an easier one. These include:
A bigger and better visa application centre in Manila with more facilities and GREAT campaign branding to highlight the best that Britain has to offer.

A new international visa enquiry centre

A visa application centre in Cebu City to cater for customers in the Visayas and nearby regions

A premium lounge for a more personalised and streamlined service

An optional priority visa service that returns visa decisions within 3 – 5 working days

A Prime Time service for those who need the convenience of an out of hours appointment

A Passport Passback service for those who may need to travel or apply for another visa whilst their UK one is being processed.

More streamlined visa guidance at www.gov.uk/visas-immigration
Details of additional services are on the VFS global visa application centre website
Frequent visitors to the UK may wish to consider applying for a long term visit visa. Long term visit visas are available for 1, 2, 5 or 10 years. The long term visa has the same conditions as a regular 6 months visit visa but is valid for a longer period for you to travel in and out of the UK. This means you will only need to make one application and provide biometrics once for the entire duration of the visa. Details are on this page.
Information on UK visa requirements and how to apply is at the UK Visas and Immigration website.
Published 11 August 2014