World news story
Transit Visa
Are you intending to transit via the UK?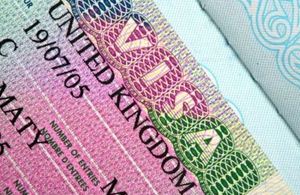 From 1 December 2014 the airside and landside transit visa requirements for the UK are changing.
The changes will mean that from the 1 December 2014:
The Transit Without a Visa (TWOV) concession currently allows some visa nationals to enter the UK without a UK visa, in order to recheck bags, stay overnight, or change airport. This concession is being removed.
New arrangements for transiting through the UK without a visa were placed in the UK Immigration Rules on 16 October to take effect from 1st December 2014. The new rules mean that from 1st December, all visa nationals wishing to pass through the UK border control (landside), in transit, will either have to hold a valid UK visa, or one of an expanded list of approved exemption documents for landside transit.
This change will make our landside transit requirements more straightforward and consistent for all visa nationals whilst also increasing UK border security.
What this means for Jordan passport holders and all other visa nationals defined as non-Direct Airside Transit Visa (DATV) nationals:
For those transiting airside (not passing through the UK border) there is no change as they will still not require a visa for airside transit.
Those transiting landside (passing through the UK border) – this includes those wanting to enter the UK to recheck bags, stay overnight, or change airport – will be required from 1st December 2014 to hold either a valid UK visa, or one of the expanded list of exemption documents.
What documents can DATV visa nationals use to transit without a visa?
a valid visa for entry to Australia, Canada, New Zealand or the United States of America provided the person is en-route to or from those countries;
a valid Canadian Permanent Resident Card;
certain US permanent and temporary Resident permits;
long term visas for the EEA and Switzerland (e.g. work and student visas);
residence permits for the EEA and Switzerland.
What documents are we adding?
Australian and New Zealand resident permits will be added to the list of valid exemption documents for airside and landside transit.
Why we are introducing this change?
By removing the TWOV concession, we are closing a loophole in our border security which has allowed some visa nationals to enter the UK whilst claiming to be in transit, purely on the basis of an onward ticket without any prior checks.
In an age where tickets can be print-outs from home computers, such documentation does not provide any real assurance that the transit is genuine.
Instead to pass landside in transit (something which is unique to the UK in view of the number of airports spread around the country) from 1 December, ALL visa nationals will require a UK visa or they will need to hold a valid exemption document.
Most other countries demand full visas for visa nationals entering through borders and only use exemption documents in place of airside transit visas
Published 20 November 2014