World news story
BHC Tanzania celebrates Queen Elizabeth's official birthday with GREAT British Week
To celebrate The Queen's birthday, the British High Commission in collaboration with the British Council, the British Business Group and the British Community in Tanzania has organised a GREAT British Week commencing June 4th to June 10th.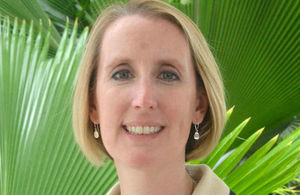 The GREAT British Week will showcase the strength and depth of the UK's partnership with Tanzania and give people a flavour of all things British.
Speaking during the launch of the GREAT British Week, the British High Commissioner HE Sarah Cooke said:
As well as being a celebration of Her Majesty Queen Elizabeth's 92nd birthday, GREAT British Week is a celebration of the strength & depth of the partnership between the United Kingdom and Tanzania. We are working together to promote trade and investment; to reduce poverty; and to strengthen our people to people ties. I'm very proud that British companies have created nearly 300,000 jobs for Tanzanians; that UKAid has improved the quality of education for 2.3 million boys and girls; and has helped over 750,000 farmers get their crops to market.

I'm also very proud of the contribution that the British community makes in Tanzania, including the British investors, teachers and volunteers working here. I look forward to celebrating Her Majesty's birthday and GREAT British Week with them.
GREAT British Week events include:
British Business Group Trade Fair (Coral Beach Hotel, 4pm)
Education for Development Event, hosted by the UK Department for International Development (British Council, 8am to 12pm)
British Council UK Post-Graduate Scholarship Event (British Council, (2.30pm to 5pm)
Series of events led by the British Community
GREAT British Hash House Harriers run (Meet at 5.30 pm, The White House, Mbuyu Circus, Oysterbay)
A GREAT British Movie Night (Screening of the Darkest Hour, Little Theatre, 7.30pm)
A celebration of GREAT British food hosted by Salt Restaurant: a GREAT British Quiz Night & Supper (7pm);
A GREAT British Sparkling Afternoon Tea (4pm);
A GREAT British Sunday Lunch (12pm).
A GREAT British Street Party, Arusha
More information
For updates on the British High Commission in Dar es Salaam, please follow our social media channels:
Published 4 June 2018