The Rt Hon Chris Huhne MP's Written Ministerial Statement on the Hills Fuel Poverty Review interim report
In March 2011, I announced the appointment of Professor John Hills of the London School of Economics to lead an Independent Review of the fuel…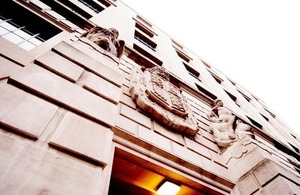 In March 2011, I announced the appointment of Professor John Hills of the London School of Economics to lead an Independent Review of the fuel poverty definition and target. Professor Hills was asked to look at fuel poverty from first principles: considering the nature of the issues at the core of fuel poverty, including the extent to which fuel poverty is distinct from poverty, what the effects of fuel poverty are, and how best to measure it.
Since the Review was launched, Professor Hills and his team have gathered, working closely with stakeholders, and analysed evidence, and I am pleased to draw to the attention of both Houses that he will be publishing the Independent Review of Fuel Poverty Interim Report at 12:00 today on the Hills Review website.
I am grateful for all the work Professor Hills and his team has done to put together this substantive interim report. My officials and I will review the Report carefully: and, alongside other stakeholders, we will be discussing the questions raised with Professor Hills in greater detail over the coming months.
I would encourage my Parliamentary colleagues and stakeholders to do the same, as Professor Hills and his team further develop their findings towards the publication of the final report, which I look forward to receiving in early 2012.
Published 19 October 2011