The Rt Hon Chris Huhne MP's statement on Ofgem announcement about energy billing
Responding to Ofgem's proposals coming out of its Retail Market Review, Energy Secretary The Rt Hon Chris Huhne MP said: "I welcome Ofgem's…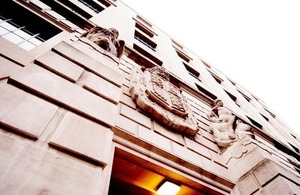 Responding to Ofgem's proposals coming out of its Retail Market Review, Energy Secretary The Rt Hon Chris Huhne MP said:
"I welcome Ofgem's Retail Market Review proposals. Both the Government and regulator Ofgem are working to boost transparency in billing and increase competition in the energy market to help keep prices down.
"I want to give Ofgem more teeth and customers more rights, including a faster switching time and better information from suppliers.
"Rising energy prices due to global gas price hikes are hitting households hard, but I am determined that we make the industry work for consumers. In addition to the action we are already taking, on Monday I am meeting with energy companies, consumer groups and the regulator to ensure we are working together to help consumers save money on their energy bills this winter."
Published 14 October 2011