News story
The Department responds to the Audit Commissions report on fraud in local government, 'Protecting the Public Purse'
The Department responds to the Audit Commission's report on fraud in Local Government that states England's councils have detected £185 million…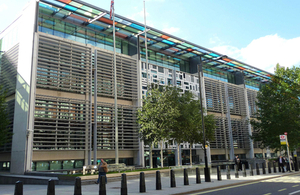 The Department responds to the Audit Commission's report on fraud in Local Government that states England's councils have detected £185 million worth of fraud in 2010/11.
Commenting on the Audit Commission's fraud report, Protecting the Public Purse, Local Government Minister Grant Shapps said:
It's shocking how much fraud is costing the country. Fraudsters need to know that their days of picking the taxpayers' pockets are over.

Councils are losing £2 billion a year in fraud - costing every household £80 a year. Far more can be done by town halls to save money, and so protect frontline services - such as better credit checks on benefits and proper vetting of staff that handle money.

This Government is also bolstering local efforts to tackle the estimated 50,000 tenancy cheats, with a national crackdown on social home swindlers who unlawfully sublet their homes, to the detriment of those on housing waiting lists.
Published 10 November 2011